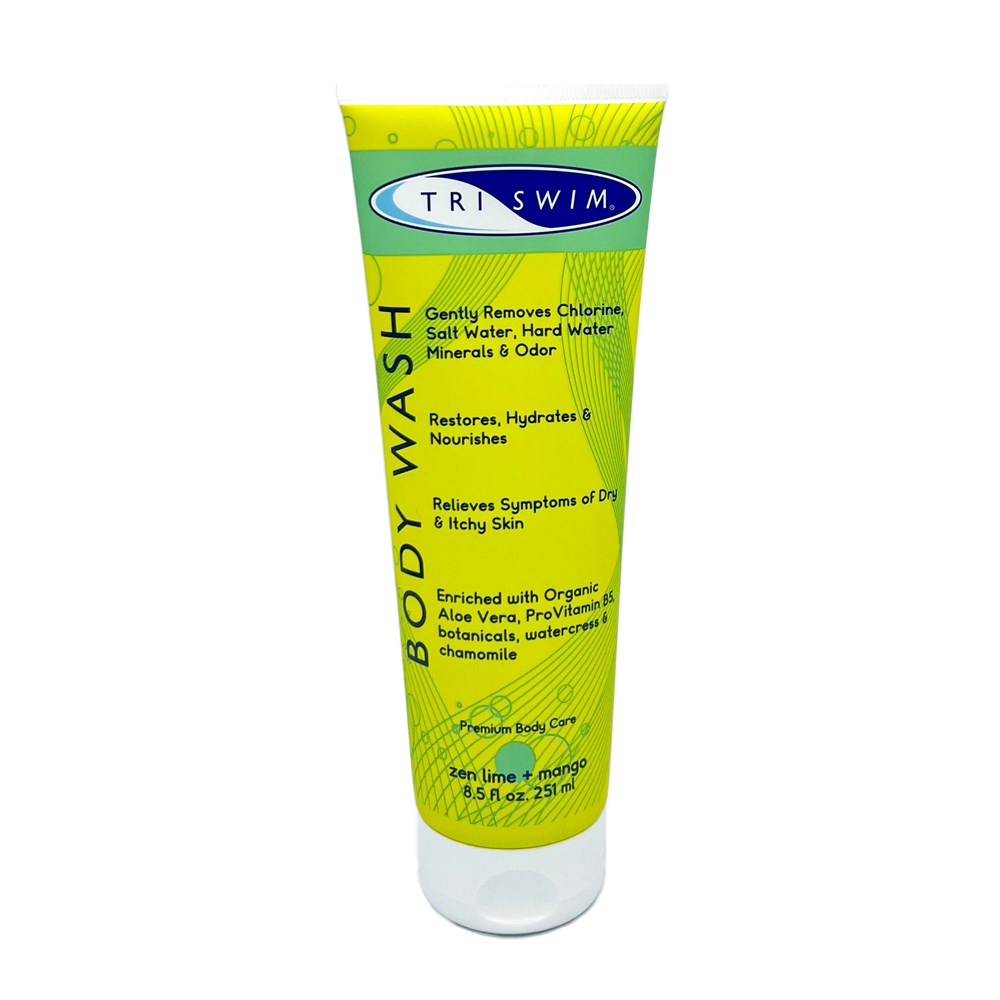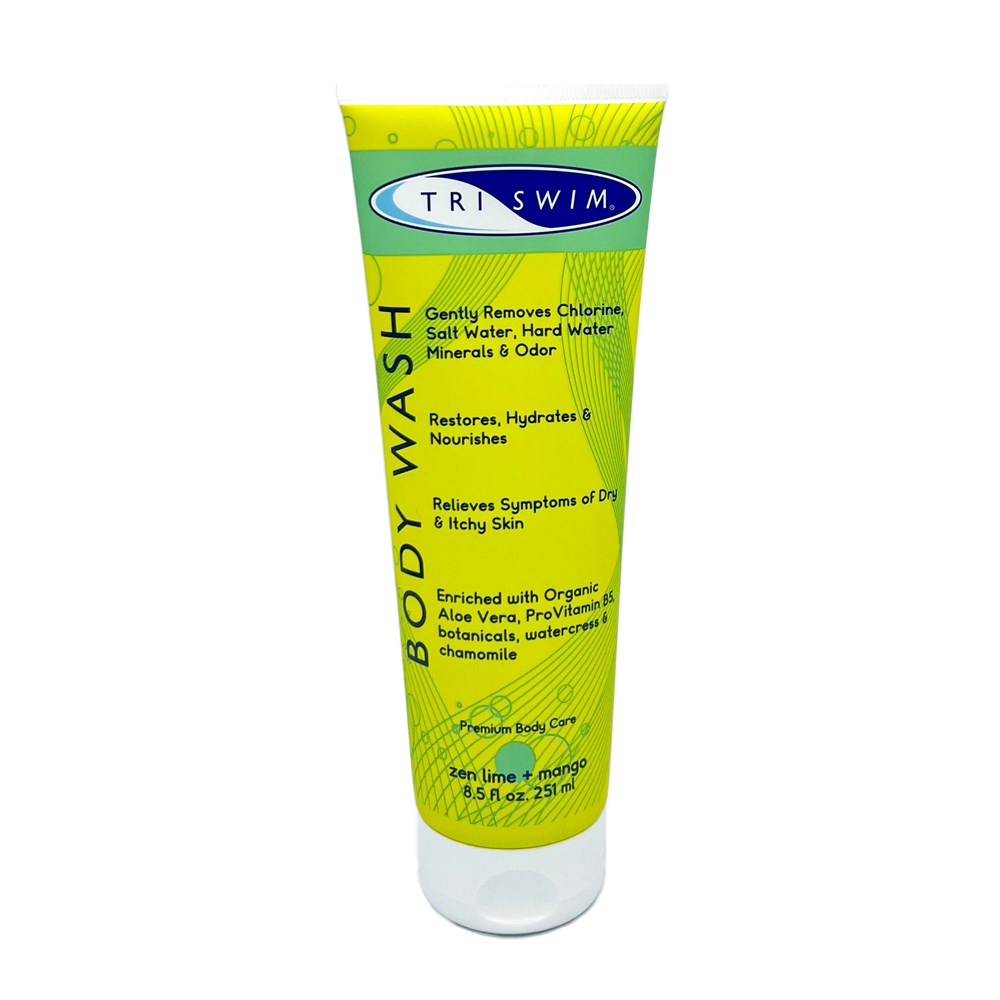 TRISWIM
TRISWIM BODY WASH
REMOVE THE CHLORINE, REJOICE IN RELIEF
Sick of dry itchy skin after swimming? TRISWIM Chlorine Removal Body Wash removes Chlorine, Bromine, hard water minerals, salt water, and their associated odors that are causing your skin irritation. With Aloe Vera, Pro-Vitamin B5, Chamomile and Watercress, TRISWIM Body Wash leaves your skin hydrated and restored. This product delivers a light, yet delicious zen lime + mango scent. TRISWIM Swimmer?s Body Wash is part of the #1 rated swim products by United States Masters Swimming, Aqua Exercise Association, and Masters Swimming Canada.

Removes Chlorine, Bromine, hard water minerals, salt water and their associated odors from skin.
? Restores, hydrates and nourishes dry skin.
? Relieves symptoms of dry, itchy skin, and ?pool rash".
? Safe for everyday use.
? No animal testing.
? Paraben free.
? Gluten free.
? Salon Quality.

HOW TO USE
Wet body in shower or bath. Apply body wash to entire body. Massage into lather then rinse thoroughly. Repeat as desired. Safe for everyday use. For optimal performance, follow with TRISWIM Lotion to finalize your skin calming and hydrating routine.