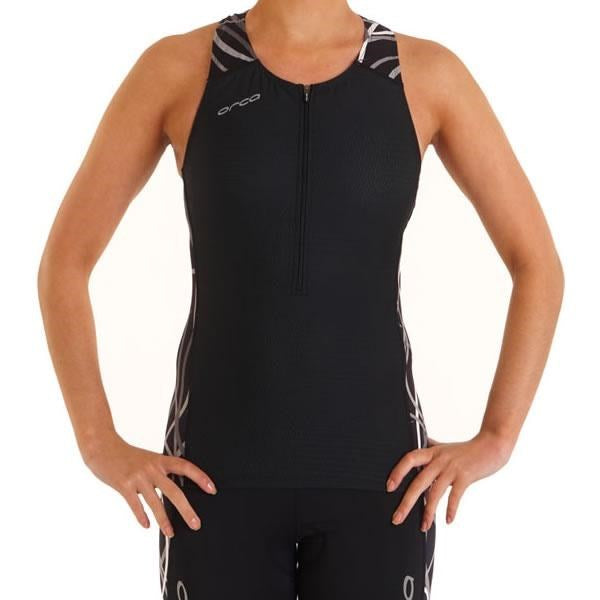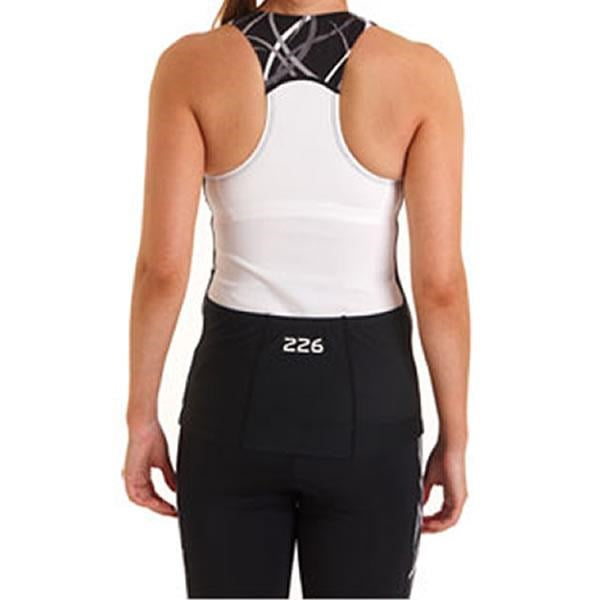 ORCA
226 SUPPORT SINGLET 2012 WOMENS ORCA - BLACK/ CASTLE ROCK
226 SUPPORT SINGLET 2012 WOMENS ORCA
FINAL CLEARANCE ITEM - NO EXCHANGES OR RETURNS
The 226 Support Singlet has a proven track record in helping women to train and race further and faster.
The top has been re-engineered to combine panels of Killa Kompress compression fabric to support muscle
groups. alongside Orca's new Tri-Enduro mesh fabric for breathability and wicking. and the latest generation
Vapour for enhanced breathability. The top also has a lower cut at the back for increased coverage when
cycling and running. The internal bra has been constructed with compression and mesh fabrics for support
and comfort, and has an internal pocket. The singlet includes key features for endurance distance racing such
as the safety elastic pockets, reflective elements for visibility in low light conditions, and a front control zip for
increased ventilation when required.
FEATURES:
Compression paneling: active compression I reduced muscle fatigue I support muscles/pints
3-coil front control zip: comfort I breathability
Safety elastic closed pockets: secure storage
Contoured internal bra: support I comfort I fast removal
Internal bra pocket: secure storage
COMPOSITION:
VAPOUR 18668M 39% POLYESTER 11% SPANDEX TRICOT
TRl-ENDURO 18068M 80% NYLON 20% SPANDEX TRICOT MESH
KILLASKN KOMPRESS zzoSSM 72% NYLON 23% SPANDEX TRICOT

Available now at Swim T3 - your local swim and triathlon store.