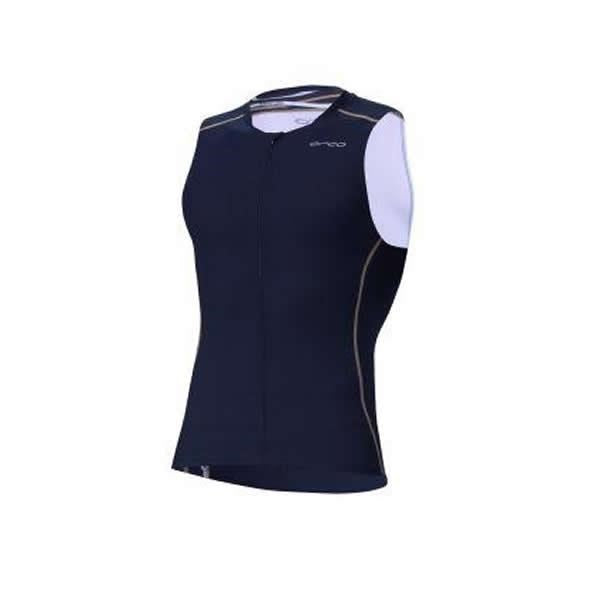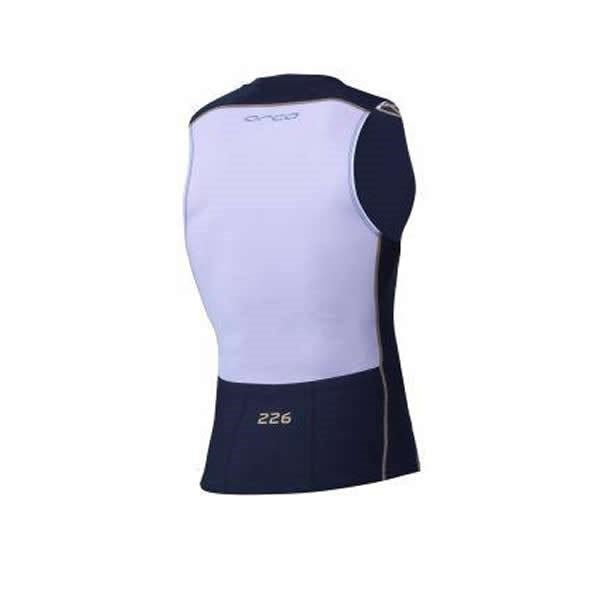 ORCA
226 TRI TANK MENS 2013 ORCA - BLACK/WHITE
226 KOMPRESS TRI TANK 2013 MENS ORCA
FINAL CLEARANCE ITEM - NO EXCHANGES OR RETURNS
The 226 Tri Tank has a race-bred heritage thanks to its endurance performance track record around the world. The top has been re-engineered with Orca's new Vapour-Cool fabric, which uses nanocrystals embedded in the fibre to naturally conduct heat away from the body, keeping you cool. Used across the entire front and lower back of the Tri Tank the cross-section yarn construction enhances NANOCRYSTALS and dries quickly. This highly breathable fabric also contains silver ions that are antibacterial and deodorizing, and anti-allergy,  making it ideal for longer distance racing and use in hot conditions.<br /> Orca's  Tri-Enduro mesh fabric is on the back of the tank for breathability and wicking. The UPF50+ protection offered by all fabrics used in this tank makes it ideal for race days when you're out in the elements for long periods of time. New to the tank is a distinctive 226  sublimated print detail on the side panels. The top also has a lower cut at the back for increased coverage when cycling and running. Key features for endurance distance racing include the safety elastic pocket, reflective elements for visibility in low light conditions, and a  3-coil front control zip for increased ventilation when required.
FEATURES: 
VAPOUR-COOL UPPER BODY PANELING: NANO CRYSTALS COOL BODY, ANTI-BACTERIAL, FAST DRYING
TRI-ENDURO MESH BACK PANEL: BREATHABILITY, MOISTURE WICKING               
UPF50+: SUN PROTECTION                                                                               
3-COIL FRONT FILL LENGTH CONTROL ZIP: COMFORT, VENTILATION                     
SAFETY ELASTIC CLOSED POCKET: SECURE STORAGE         
TWIN NEEDLE ARMHOLE AND NECK OPENING: COMFORT                            
FLATLOCK TOP STITCH: COMFORT, STRETCH
SUBLIMATED SIDE PANEL: PRINT DESIGN                                     
REFLECTIVE ORCA TRANSFER LOGOS: VISIBILITY, DURABLE                                 
SILICONE BACK NECK LABEL: COMFORT, LOW IRRITATION                           
ZIP TOP COVER: COMFORT
Available now at Swim T3 - your local swim and triathlon store.