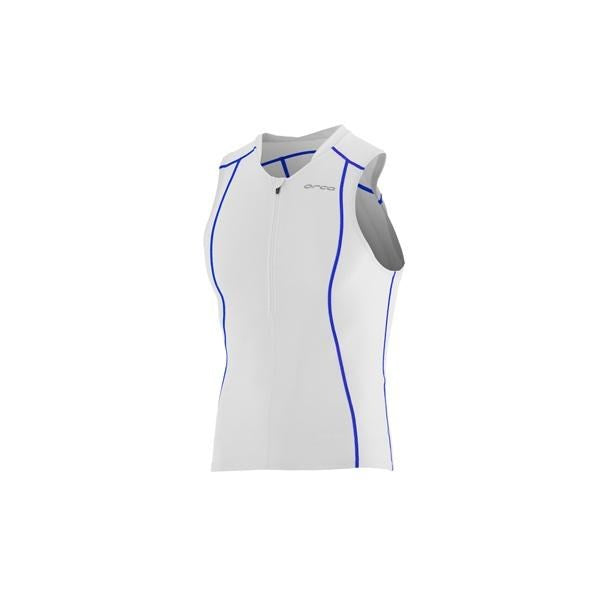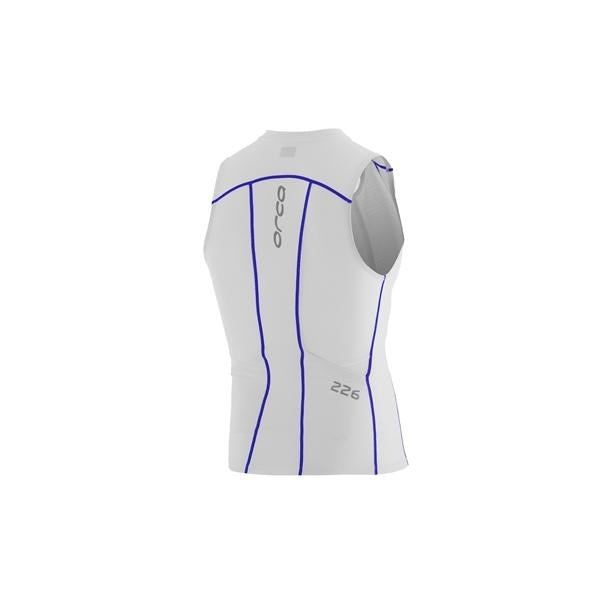 ORCA
226 TRI TANK MENS 2015 ORCA - WHITE/BLUE
226 TRI TANK MENS 2015 ORCA
FINAL CLEARANCE ITEM - NO EXCHANGES OR RETURNS
The 226 Tri Tank has been engineered with Orca's Vapour-Cool fabric, which uses nanocrystals embedded in the fibre to naturally conduct heat away from the body, keeping you cool. Used across the entire front and lower back of the Tri Tank the cross-section yarn construction enhances moisture wicking and dries quickly. This highly breathable fabric also contains silver ions that are antibacterial and deodorizing, and anti-allergy, making it ideal for longer distance racing and use in hot conditions. Orca's Tri-Enduro mesh fabric is on the back of the tank for breathability and wicking with UPF50+ KillaSkn Kompress down the middle of the back for extra sun protection. The tank has a longer cut at the back for increased coverage when cycling and running. Key features for endurance distance racing include the angled rear pockets, reflective logos for visibility in low light conditions, and a 3-coil front control zip for increased ventilation when required with zip-top cover to guard against irritation.
FEATURES:
Long-distance support and breathability
Cool yarn vapour fabric for the main body
Safety on the road
Cut slightly lower in the back for extra coverage when cycling
COMPOSITION:
Front chest: vapour cool
155gsm
86% polyester (71% talent yarn)
14% spandex jacquard
Back: tricot mesh 
170gsm
80% polyester 
20% spandex
Centre back panel: killaskn kompress
230gsm
72% nylon
28% spandex
Available now at Swim T3 - your local swim and triathlon store.