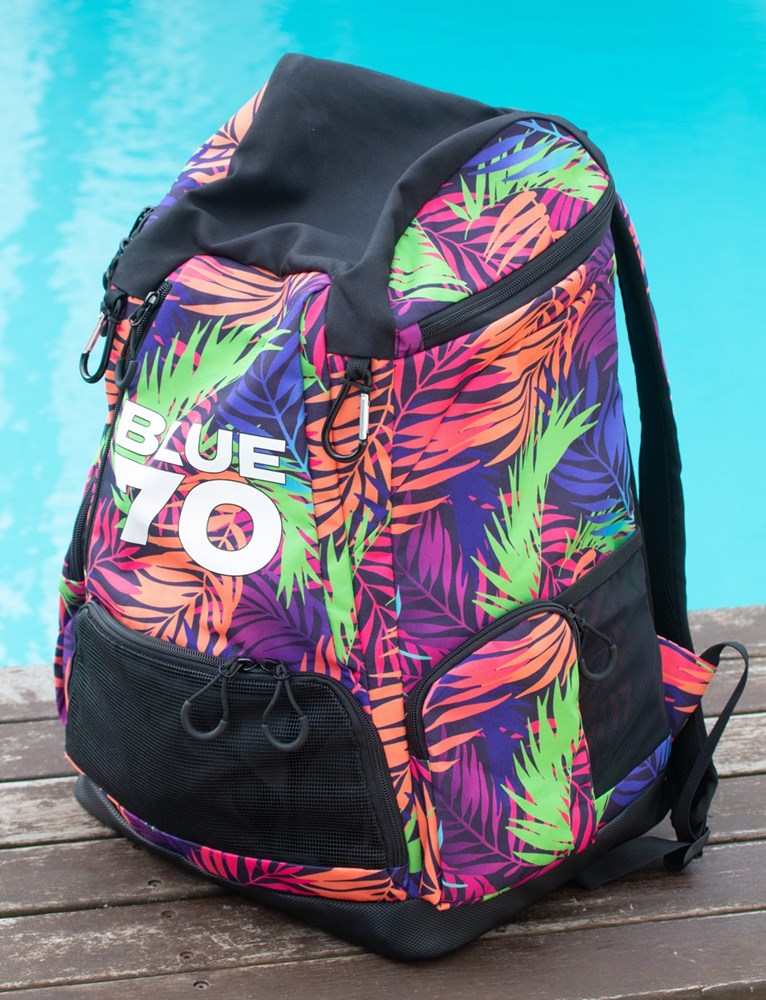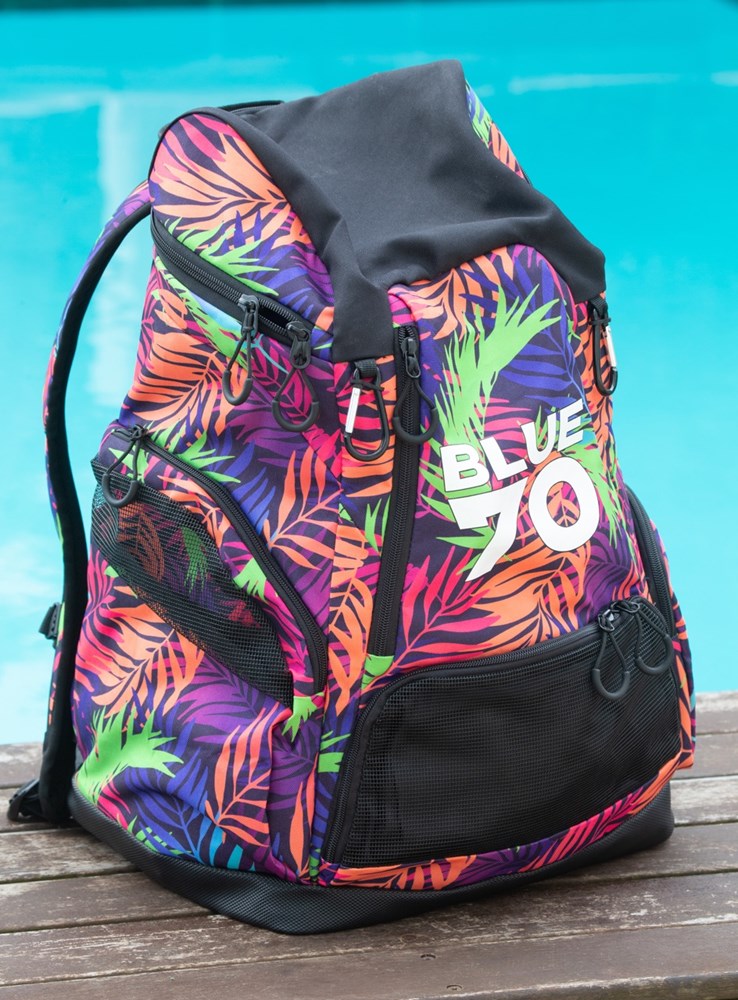 BLUE70
TROPICAL BACKPACK 45L
Introducing your new favourite swim bag. At 45 litres it is the perfect
size to hold all of your swim accessories without feeling too bulky.
The Swim Bag features a wide zippered top that opens into a large inner compartment, two side pockets, a small front zippered pocket, and a ventilated pouch for wet swimwear. 
Oversized, easy to use zipper pull loops and spring loaded clips for hanging wet suits or goggles.