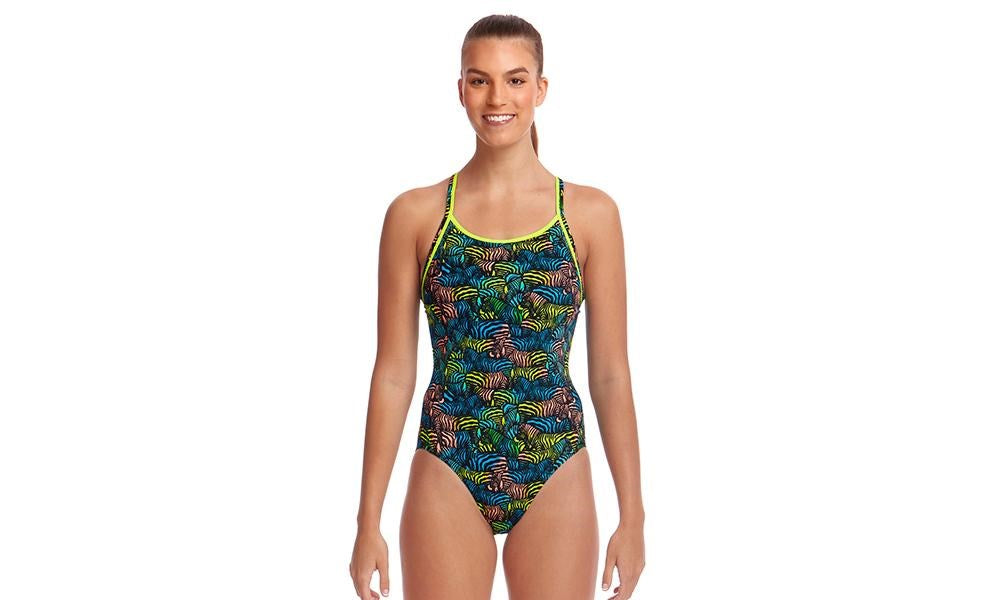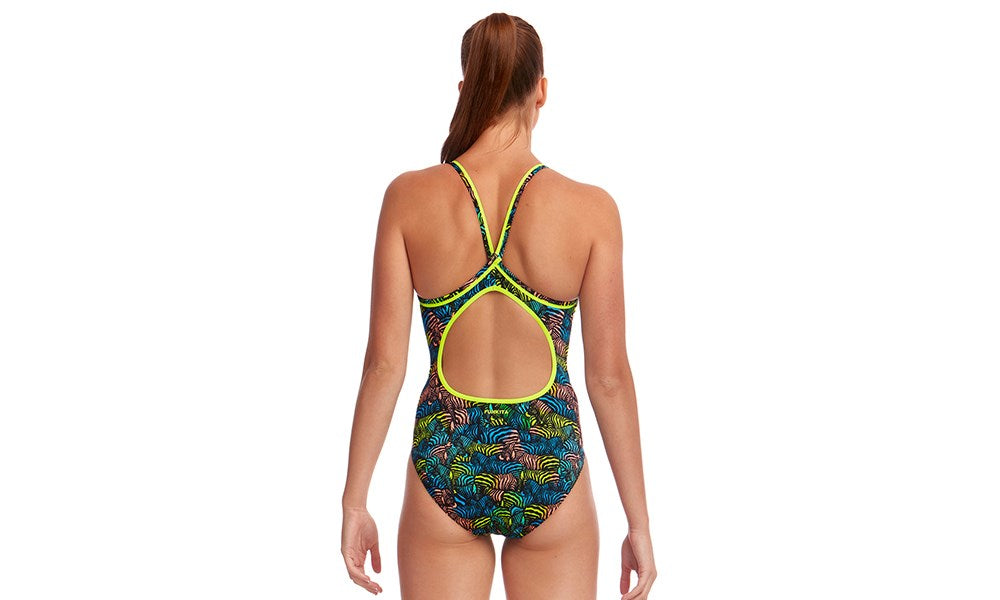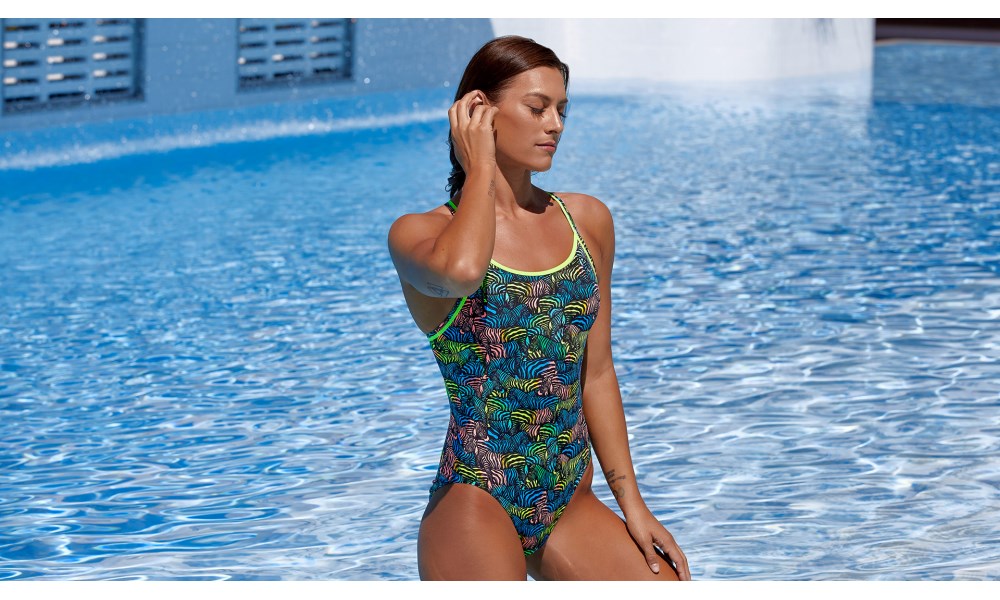 FUNKITA
COLOUR RUN DIAMOND BACK ONE PIECE FUNKITA
LADIES DIAMOND BACK ONE PIECE COLOUR RUN
Our classic training cut with a double bind shoulder strap and modest rear coverage is perfect for lap swimming. Front lining only, this is an easy style that says it all.
ECO C-INFINITY is the same superior quality polyester construction that you've come to trust from our C-Infinity fabric, but manufactured from end-of-life plastic water bottles. Providing 100% chlorine resistance and exceptional colours, ECO C-INFINITY gives a new life to waste, reducing our environmental impact and keeping our customers swimming day in and day out in the brightest swimwear on the market.
Before we began designing swimwear we were commissioned to paint lines on the road to help children cross safely. Our original controversial design was a flattened zebra to highlight the horrible road toll for our native wildlife. Unfortunately, kids loved it, the Beatles made it iconic and the poor animals kept getting flattened. At least we got a swimwear print out of it. 
Available now at Swim T3 - your local swim and triathlon store.