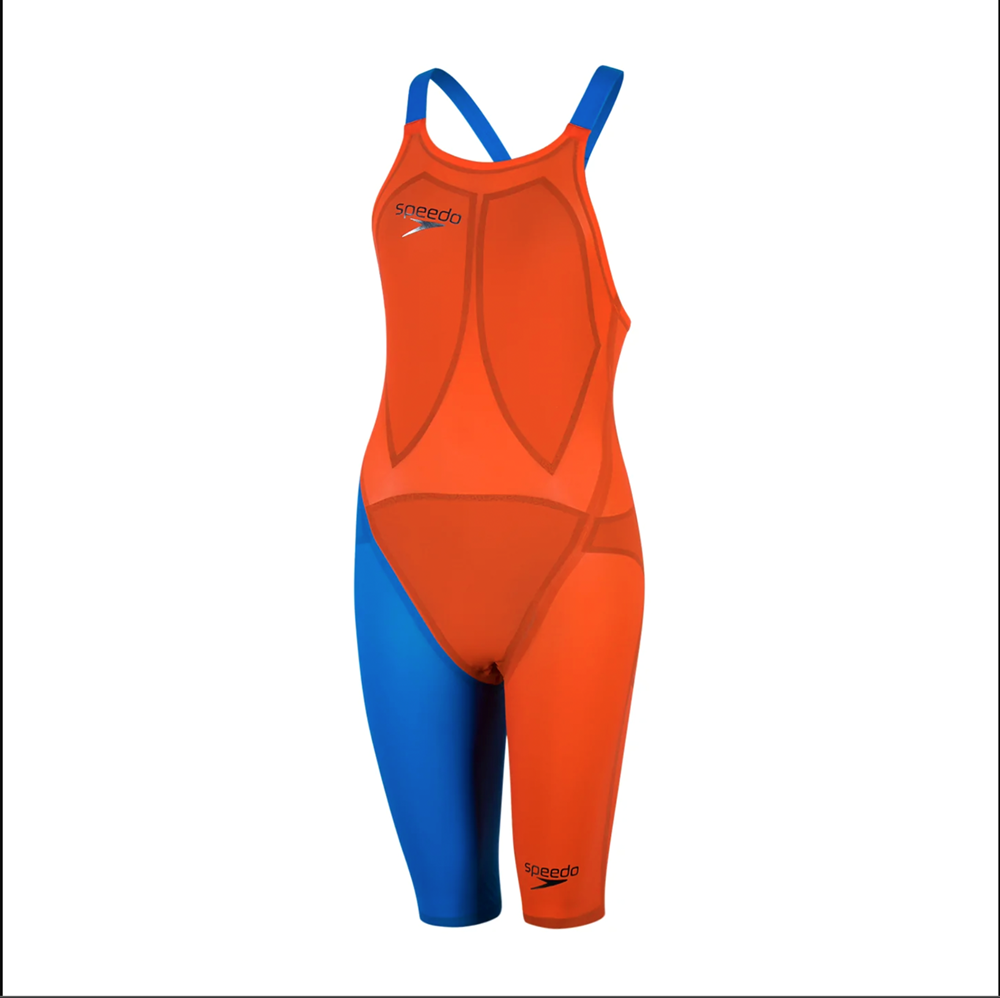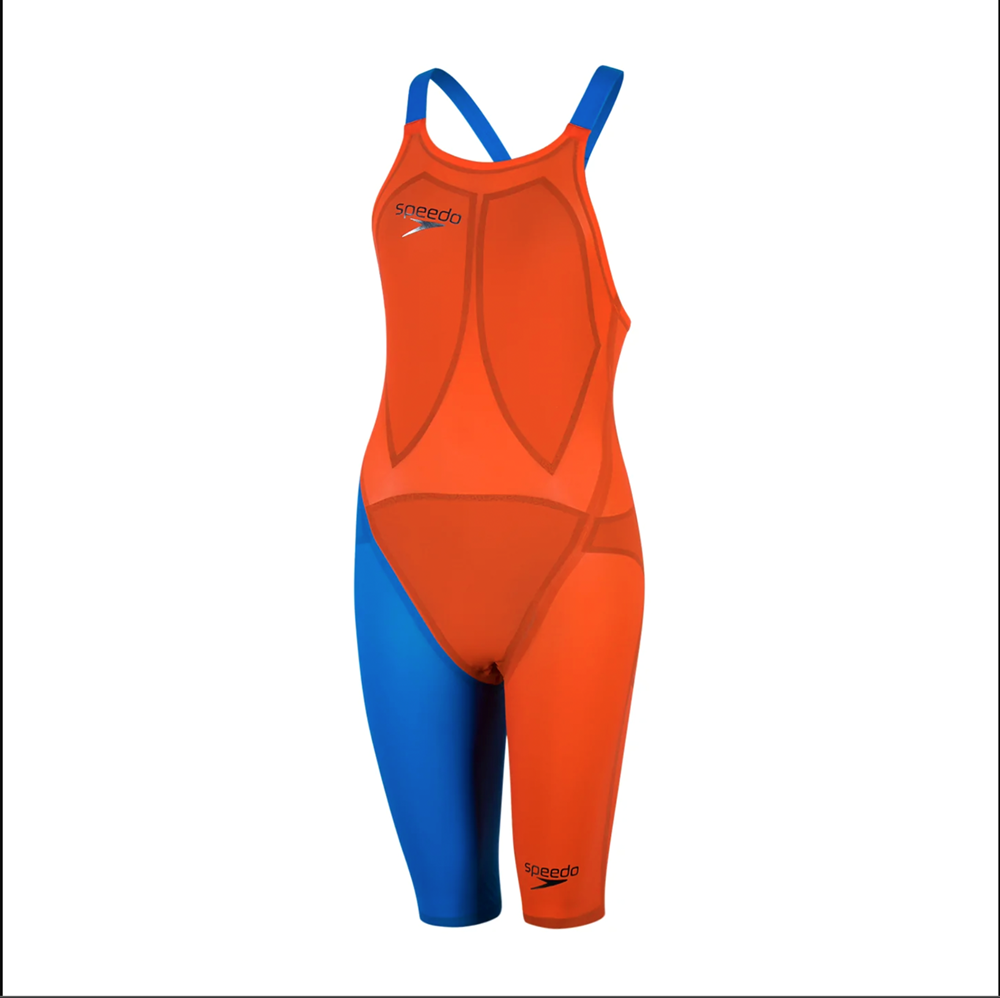 SPEEDO
FASTSKIN LZR ELITE 2 - V2 NAVY ORANGE OPENBACK KNEESKIN SPEEDO
FASTSKIN LZR ELITE 2 V2  OPENBACK KNEESKIN SPEEDO
The LZR Racer Elite just keeps upping its game. Perfecting each facet of this remarkable suit, Speedo keep delivering cutting edge technology to improve performance and comfort when you thought it couldn't get any better. The culmination of years of research with NASA and sports universities, the LZR Racer Elite 2 Openback Kneeskin delivers a high compression-to-weight ratio, delivering Speedo's awesome full body compression, with a light weight finish to maximise racing efficiency. From over 400 body scans, the unique 3D 3 piece design creates a second skin, with the LZR Pulse fabric minimising muscle oscillation and skin vibration for the ultimate racing form. Now Speedo have introduced an even higher specification LZR Pulse+ ® fabric with a 40% increase in the fabric's durable water repellency and this, the latest version, has improved shoulder strap technology for an unparalleled level of comfort and range of movement.
Ultrasonic welding of the bonds creates an entirely seamless finish, with a 6% reduction in drag compared to sewn seams. To balance low drag properties with elasticity, the LZR Racer Elite 2 range uses composite layers and panelling of materials with different elastic and surface properties. Silicone leg grippers ensure a snug, secure fit while the inner core stabiliser fabric is bonded to the base layer, delivering a grip which tightens both the abdomen and the lower back, reducing drag and improving core stability.
The Women's Open-Back Kneeskin suit is the most popular racing style back, with the maximum leg length allowed by FINA regulations. WIth the brand new LZR Racer Elite 2 V2, Speedo has focused on wider, softer and more comfortable straps for an easy fit with superb flexibility.  A harlequin effect fusion of black and new Blaze pink, with clearer Speedo branding and reflective logos, stamps a whole new flamboyant mark on the competitive swimming world. Complete both the look and performance with a matching Fastskin3 Cap and Fastskin3 Goggles, bringing the tri-product racing system to the LZR Racer® Elite 2 range. With a multi-medal winning heritage and a trilogy of advanced technology designed to work in harmony, you just can't lose.
FEATURES:
A brand new version of the world's most successful racing suit
Newest release features improved strap technology for comfort and flexibility
Designed to minimise drag, maximise muscle support and allow freedom of movement
Fully compliant with FINA 2010 Regulations
Featuring Speedo's LZR Pulse+® fabric - now with 40% more durable water repellency
Full body compression delivering an ultra-efficient hydrodynamic shape
Reduces muscle oscillation and skin vibration
Lightweight, fast drying and 100% chlorine resistant
Unique 3D 3 piece technology for the ultimate fit & optimum hydrodynamic shape 
Composite fabric layering and panelling for exceptional balance between low drag and low tension
Seams bonded ultrasonically to reduce drag by 6% compared to sewn seams
Open back Kneeskin silhouette for total freedom of movement
New improved softer, wider straps for less pressure, enhanced comfort and optimal range of movement
New reflective Speedo logo
New Speedo branded seam tape
Silicone leg grippers ensure a secure fit
Fastskin3 Cap and Goggle not included
Maximum leg length allowed by FINA
COMPOSITION:
65% Polyamide
35% Elastane