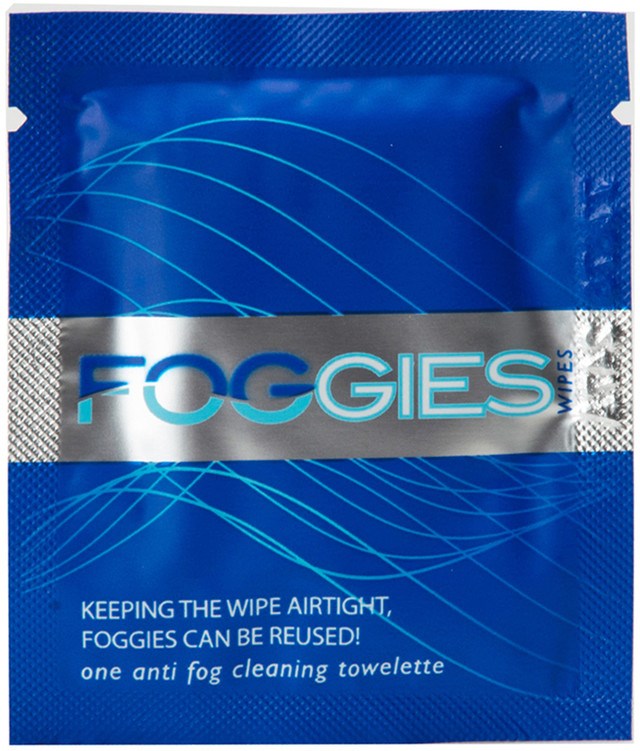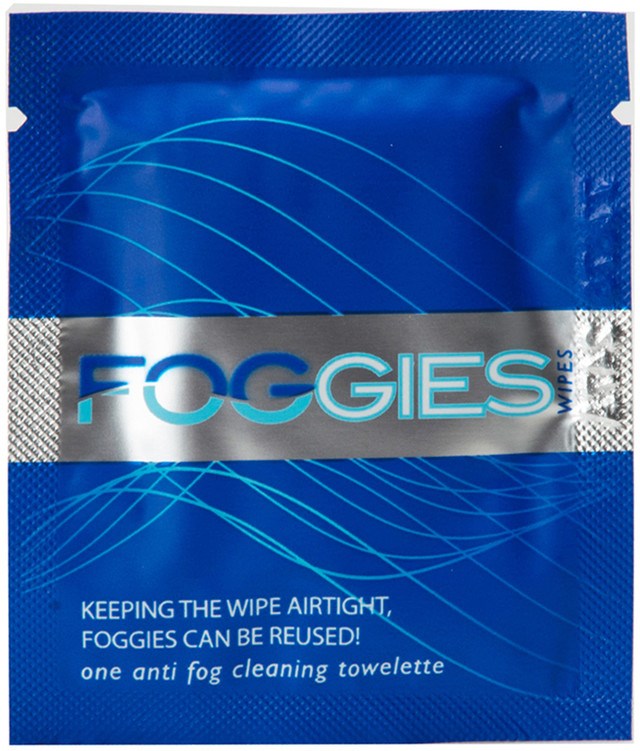 TRISWIM
FOGGIES - ANTI FOG TOWELETTES
DESCRIPTION
FOGGIES anti-fog towelettes instantly clear your lenses and prevent future fogging. FOGGIES not only de fogs but cleans the lens at the same time. Designed for swim, ski and snowboarding goggles, cycling, and running lenses, scuba masks, sport visors, industrial visors and personal protective equipment.

DETAILS SECTION
Anti-fog wipes.
Reusable if kept airtight.
Disinfects.

HOW TO USE 
Wipe FOGGIES towelette on the inside of the lens surface, let dry. NOTE: Do not apply outside in freezing temperatures; it is best to apply at room temperature or above.