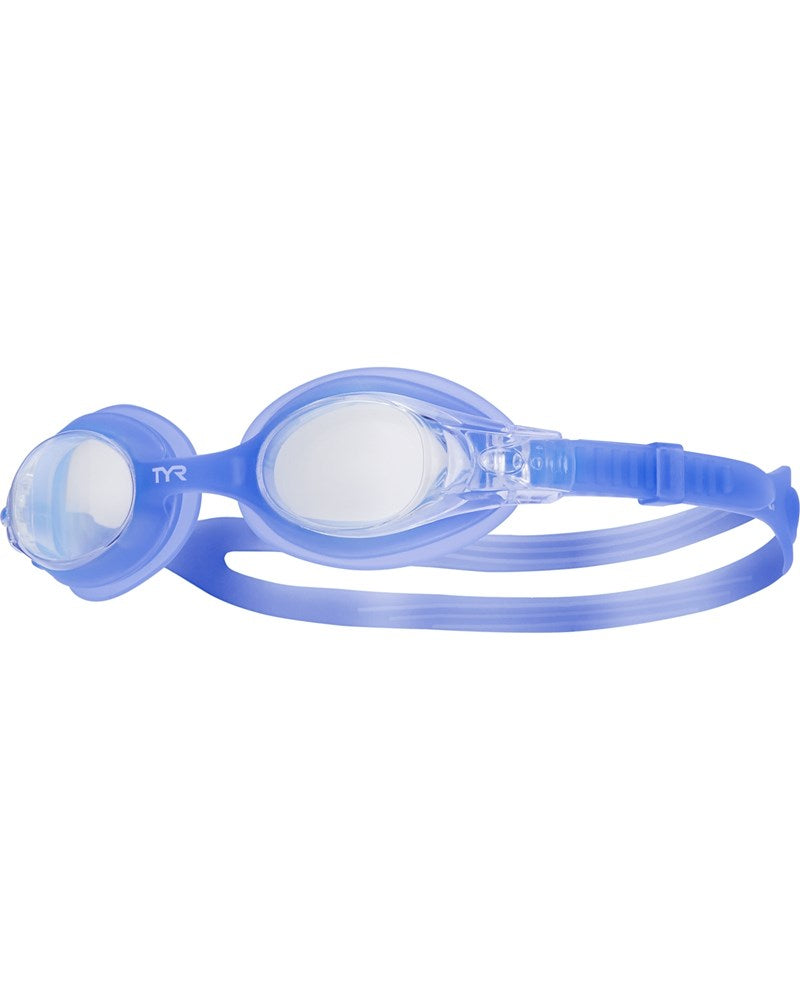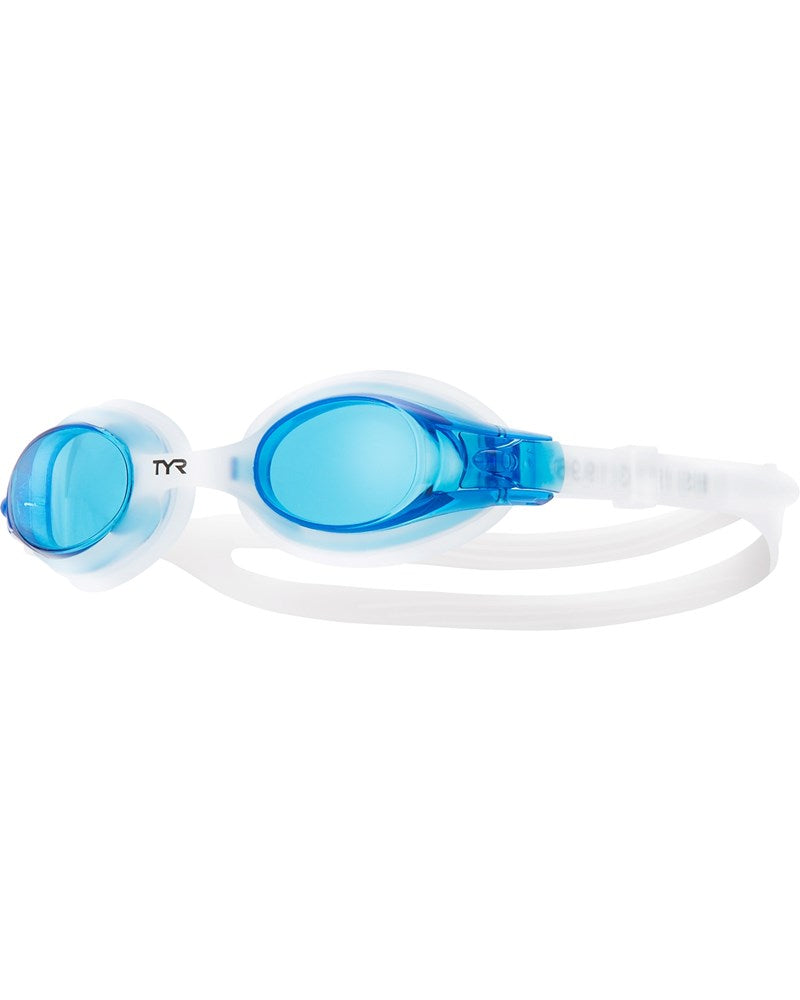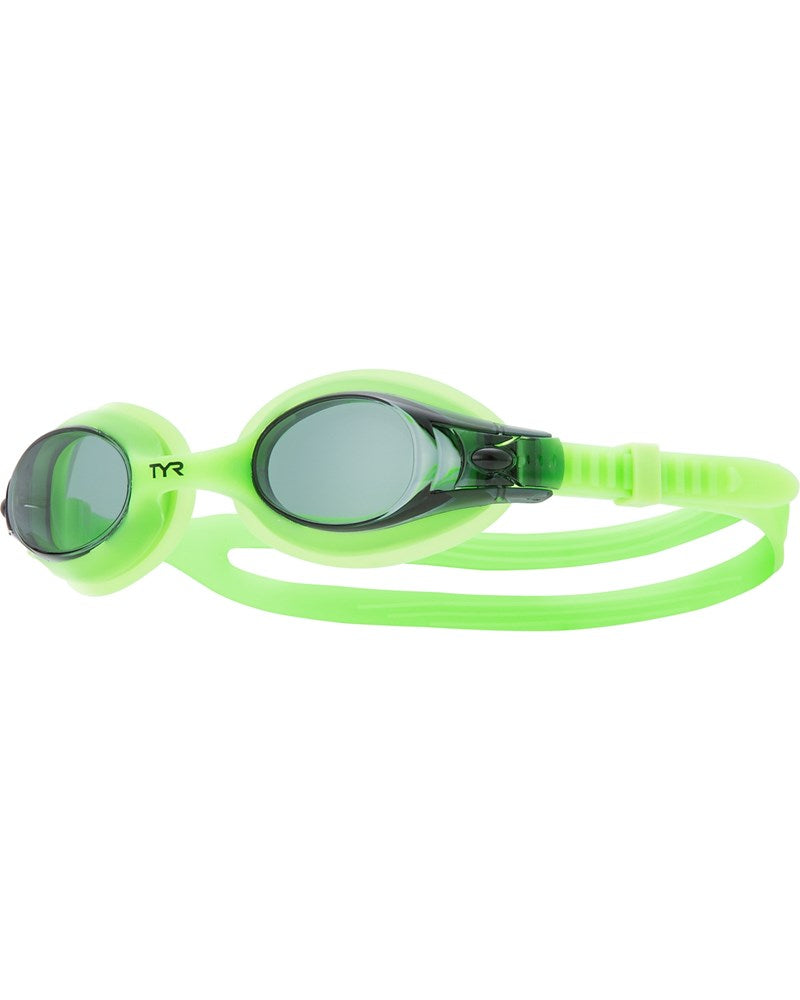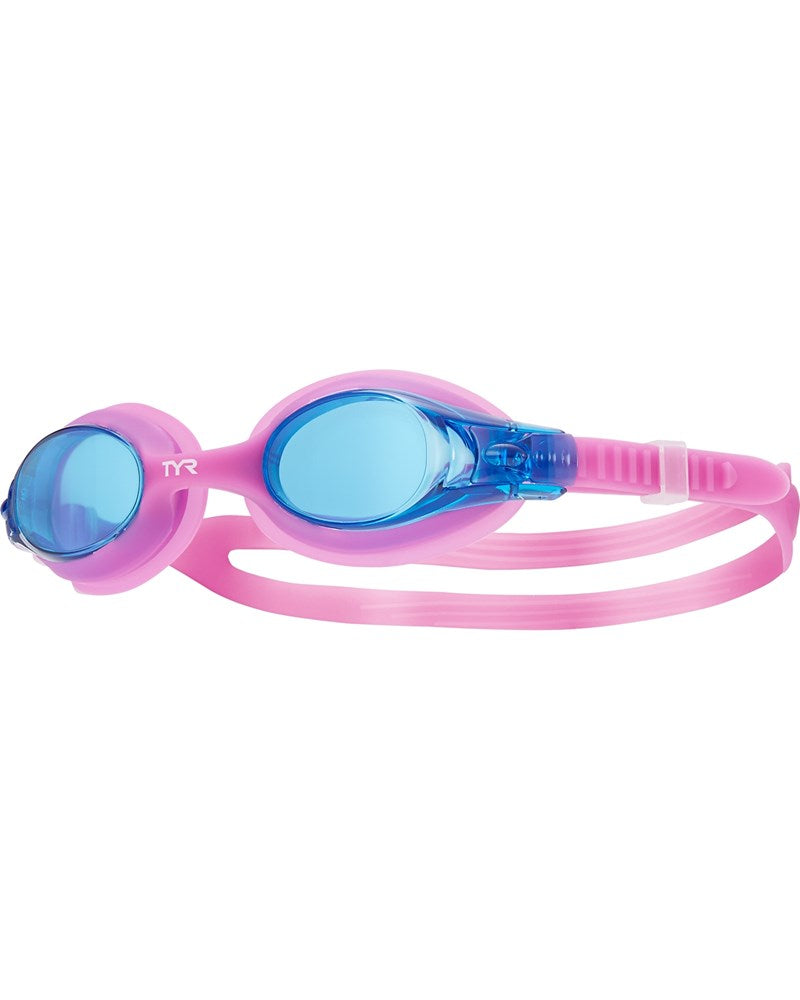 TYR
JUNIOR SWIMPLE GOGGLE TYR
TYR SWIMPLE KIDS' GOGGLES
Start your child's swim adventure off right with TYR Swimple Kids' Goggles.
Constructed with durable, hypoallergenic silicone gaskets, LGSW goggles are ultra-comfortable and come in an array of fun colors. In addition, all Swimple™ goggles feature optical grade, polycarbonate lenses with anti-fog and UVA/UVB protection, a secure release button for quick and easy strap adjustment and a small, unibody frame to accommodate various face shapes.
All TYR kids' goggles have been tested and approved in accordance with the Consumer Product Safety Commission's guidelines.
For Ages 3-10