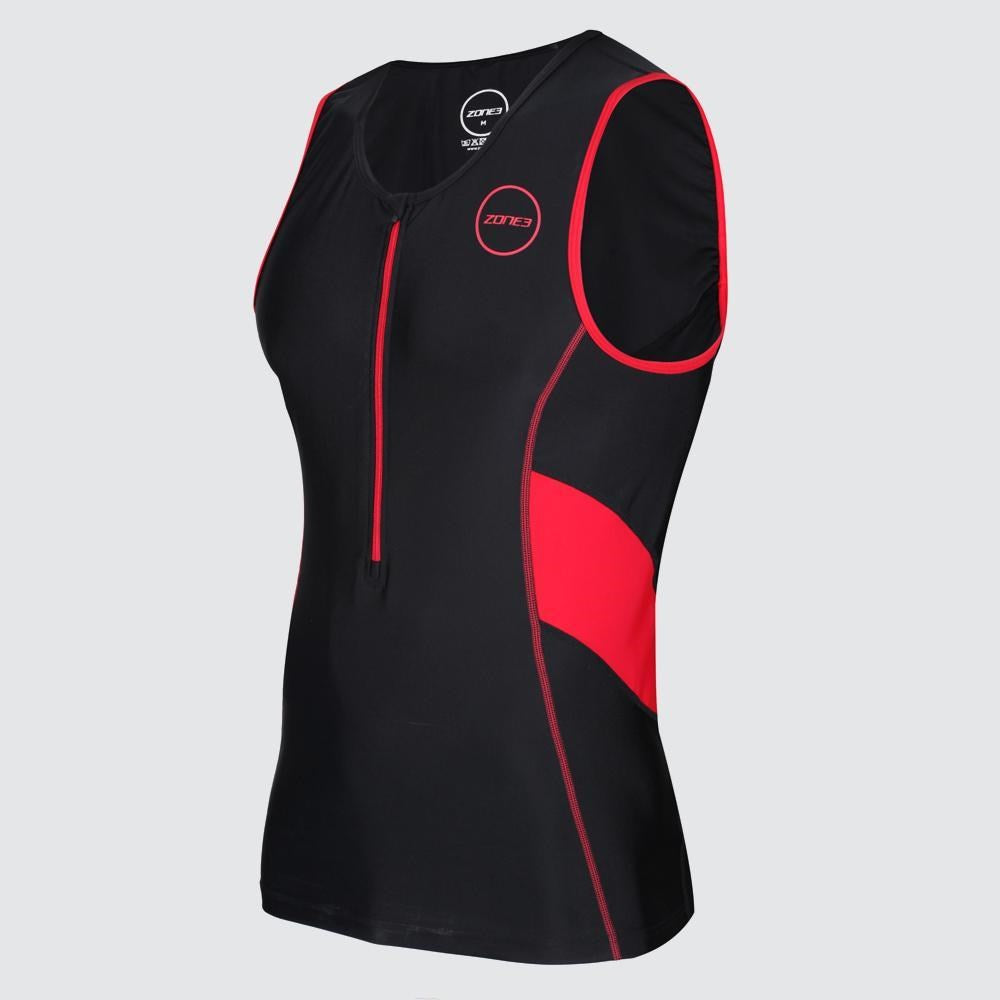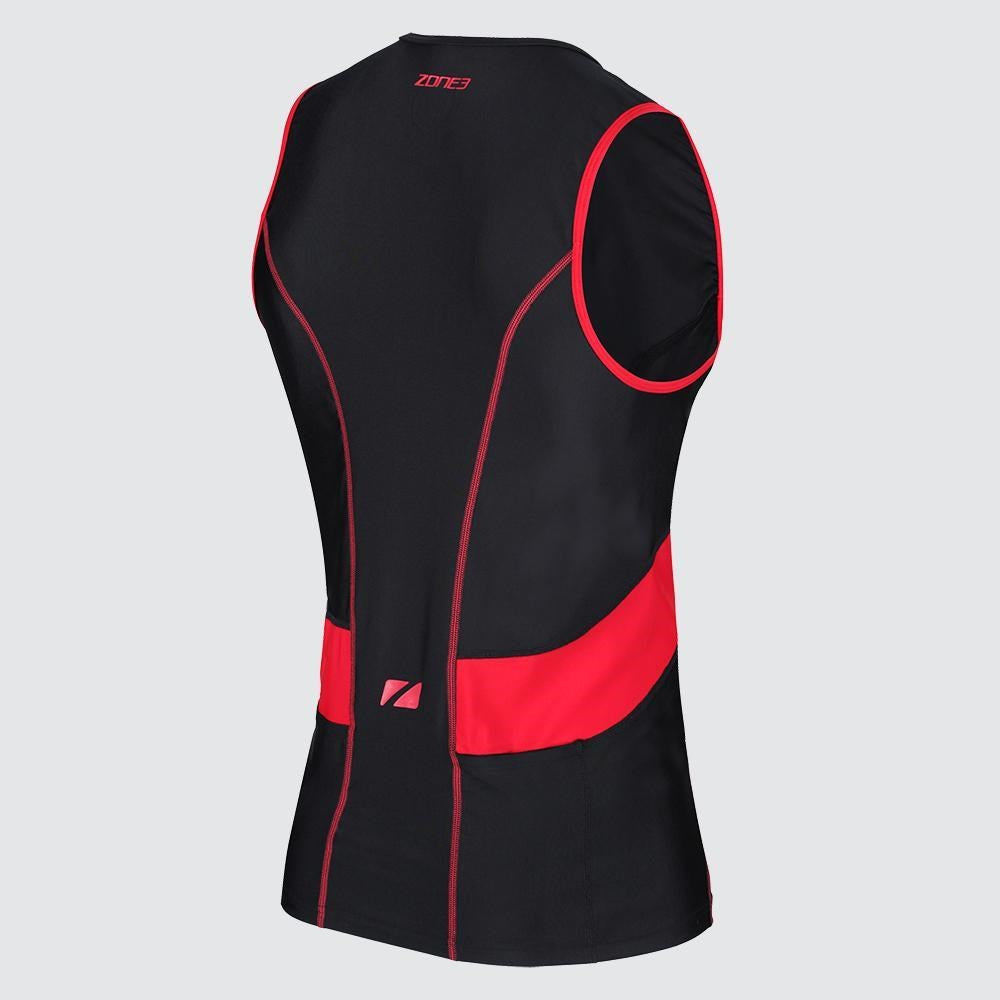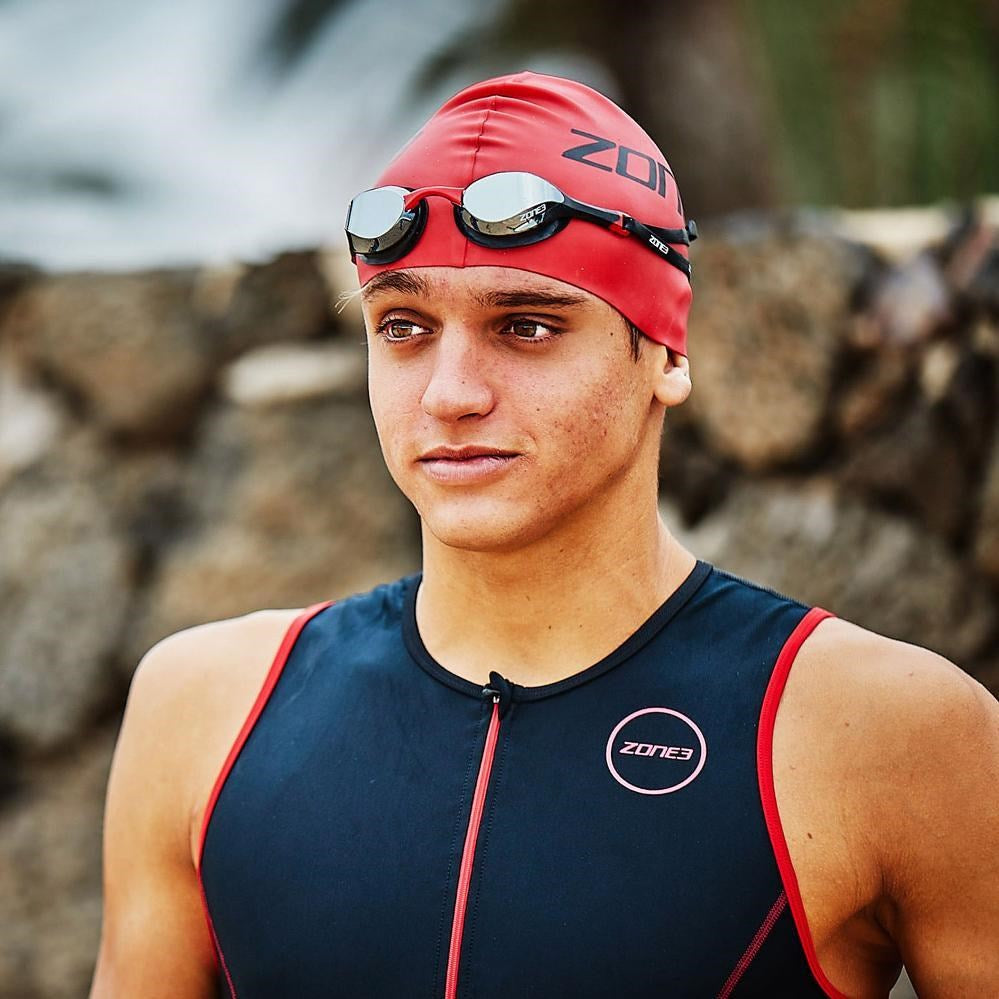 ZONE3
MENS ACTIVATE PLUS TRI TOP BLK RED ZONE3
MEN'S ACTIVATE TRI TOP
Designed with the purpose of increasing participation in the sport, we wanted to address the fact that for many brands the words "entry level", or "beginner", could be replaced with "sub par". Receiving constant updates and trickle down technology from our cutting edge items, the Zone 3 Activate range of tri suits, tops and shorts offers high quality at affordable prices.
Key Features:
Combines great value with high performance, quality and style.
Laden with features normally reserved for top-level tri suits
Improved panel design
Key Benefits:
Highly breathable fabrics for sweat management and temperature control.
Full coverage and shape retention, no more see through moments.
Looser fit for comfort.
Key Features Include:
High powered Lycra Sport fabric: Used throughout to maintain modesty and coverage.
Performance:
Overlap: Designed to overlap with tri shorts to give full coverage, along with the versatility of separates.
Drop Tail: The top is longer at the back for enhanced coverage in all cycling positions.
Looser Fit: Designed to be more relaxed than traditional skin tight tri top sizing as requested by a large proportion of our novice and intermediate athletes.
Elastic Technology and binding give a snug fit without any discomfort around the arms and neck.
Front Zipper for extra ventilation during the cycle or run.
Storage pocket with elasticated band positioned on the back for nutrition, spares or valuables.
Flat locked stitching provides increased strength and durability as well as minimising rubbing and discomfort against the skin.
Zip protection: Internal lining with 'fold over' cover to minimise any discomfort from the zip.