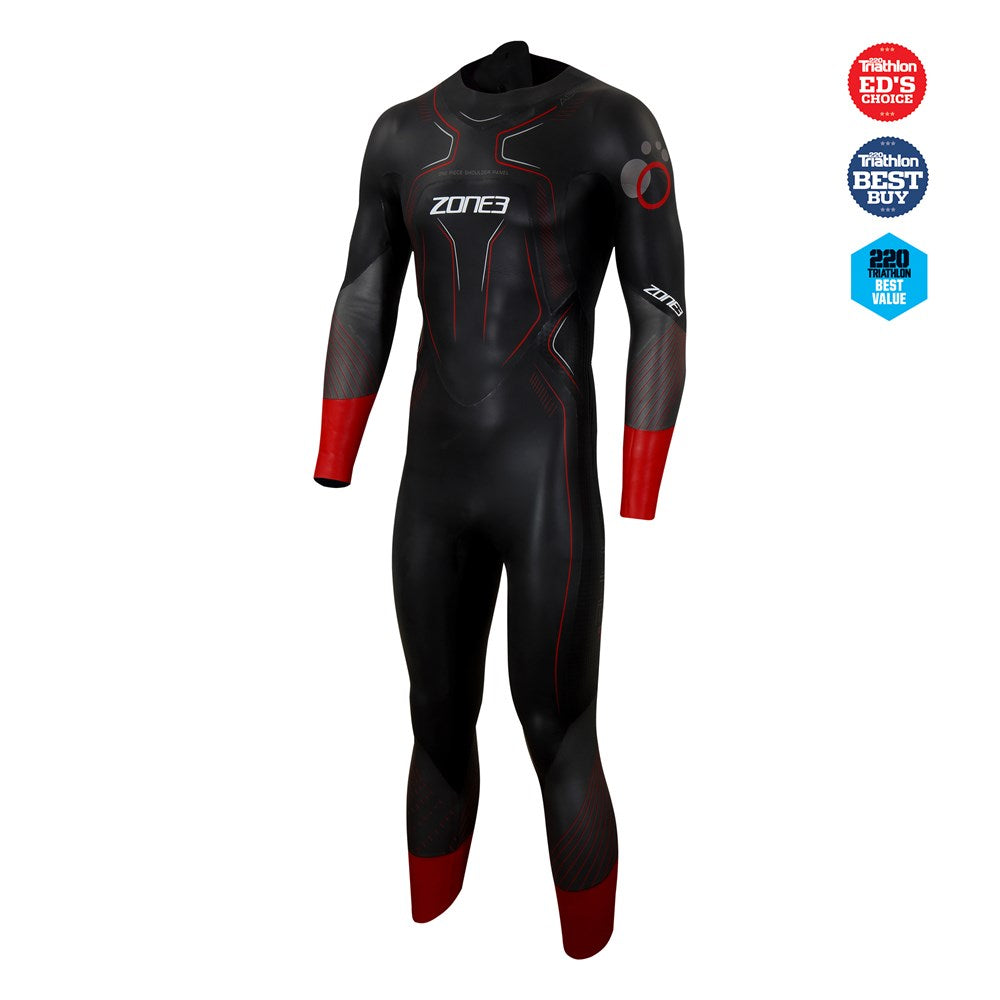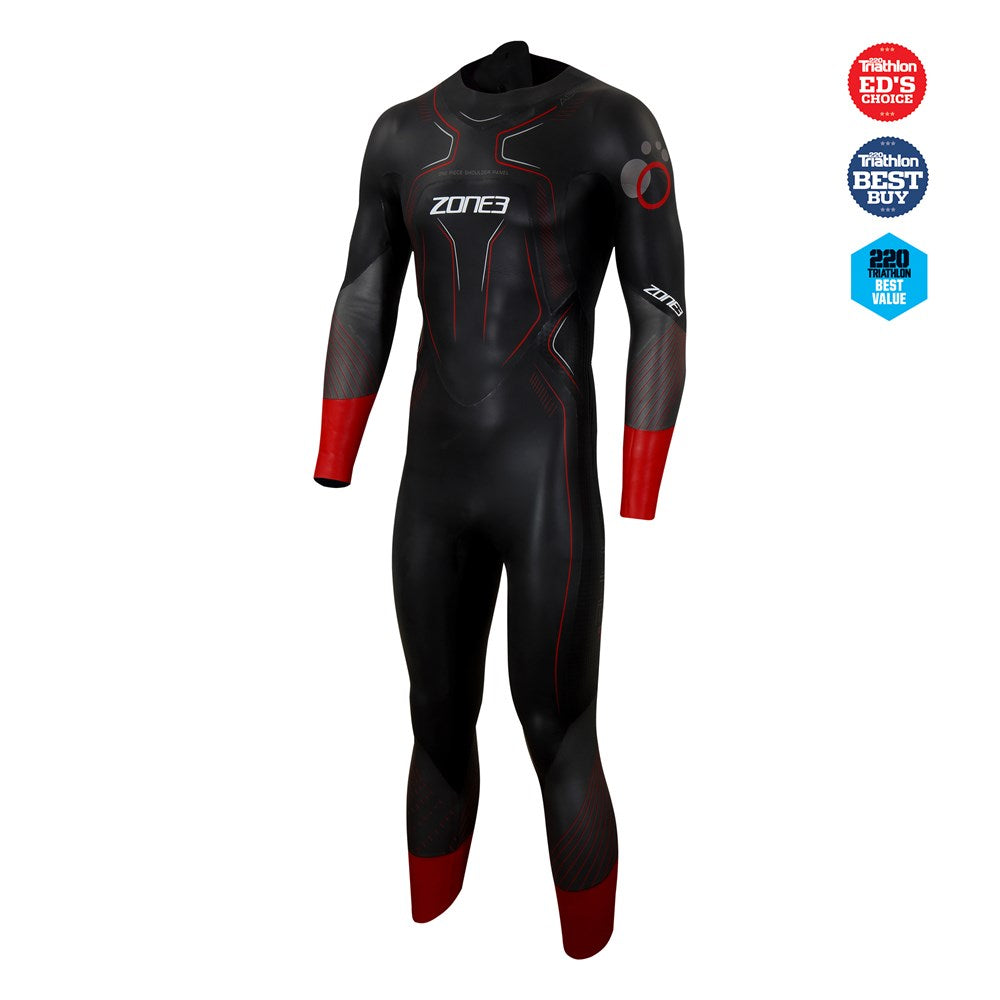 ZONE3
MEN'S ASPIRE WETSUIT
Great for beginners and pros alike and backed up with host of industry reviews that commend it for its flexibility, buoyancy and speed of removal. Triathlete Europe and 220 Magazine both gave it 10/10's in its early years and more recently a 95% rating and the prestigious BEST BUY award. So if you want to see improvements in just one of those areas, then you should check the enhanced Zone 3 Aspire Wetsuit range.

KEY FEATURES
•One of the highest rated wetsuits of the last decade.
•Perfect for beginners all the way through to elites.
•Enhanced integrated one-piece shoulder and chest.
•Aerodome Buoyancy panels on the legs and hips.
•Improved laser-cut collar design.
•Made with 100% Yamamoto materials.
•SCS Nano coating.
•Comes with a free mesh storage bag.
KEY BENEFITS
•Increased flexibility and distance per stroke.
•Up to 30% more buoyancy than standard neoprene.
•Comfortable 'soft-seal' fit around the neck.
•Designed for a fast, smooth and natural feeling swim.

The Aspire has been the perfect suit for the beginner, all the way to the pro athlete since its conception in 2008. As the reviews say, "Swimming in the Aspire is every bit as comfortable and energy-efficient as swimming in suits costing twice as much."

Key Features Include:
Performance: Increased Flexibility. The integrated one-piece shoulder and chest panel design increases the total area of 1.5mm Yamamoto SCS material, improving the 360ostretch across the torso. This helps conserve energy, swim faster and improve endurance due to increased flexibility and distance achieved with each stroke.
Enhanced Buoyancy. Aerodome materials have been added on the leg side panels and hips to help support the core leg muscles further. This material is designed with air bubbles built between the fabric layers to make it lighter and more buoyant, producing up to 30% more buoyancy than conventional neoprene.
Improved Comfort. The laser cut collar allows a tighter fit without any feeling of discomfort around the neck.

Materials: Premium SCS #39 Yamamoto fabrics designed to ensure superb all-over body flexibility, comfort and performance. We work on new developments with Yamamoto as a chosen supplier because the neoprene offers fantastic performance features such as:

Speed: The aqua dynamic 'SCS' Nano coating applied to the neoprene creates almost zero drag through the water. A drag coefficient of just 0.021 compared with 4.0 for regular neoprene wetsuits.
Flexibility: A massive 480-580% in elongation, compared with human skin (underarm) which is just 60-70%. Superior flexibility and comfort with an expansion of 7x conventional wetsuit materials.
Warmth: Keeping the body warm in cold waters helps to reduce body fatigue and improve performance.
Environmentally friendly and buoyant: Derived from limestone rather than oil, the neoprene has a 23% higher closed-cell structure, increasing the buoyancy levels for the swimmer. Pro Speed Cuffs TM for rapid removal after the swim save you vital time on any course.