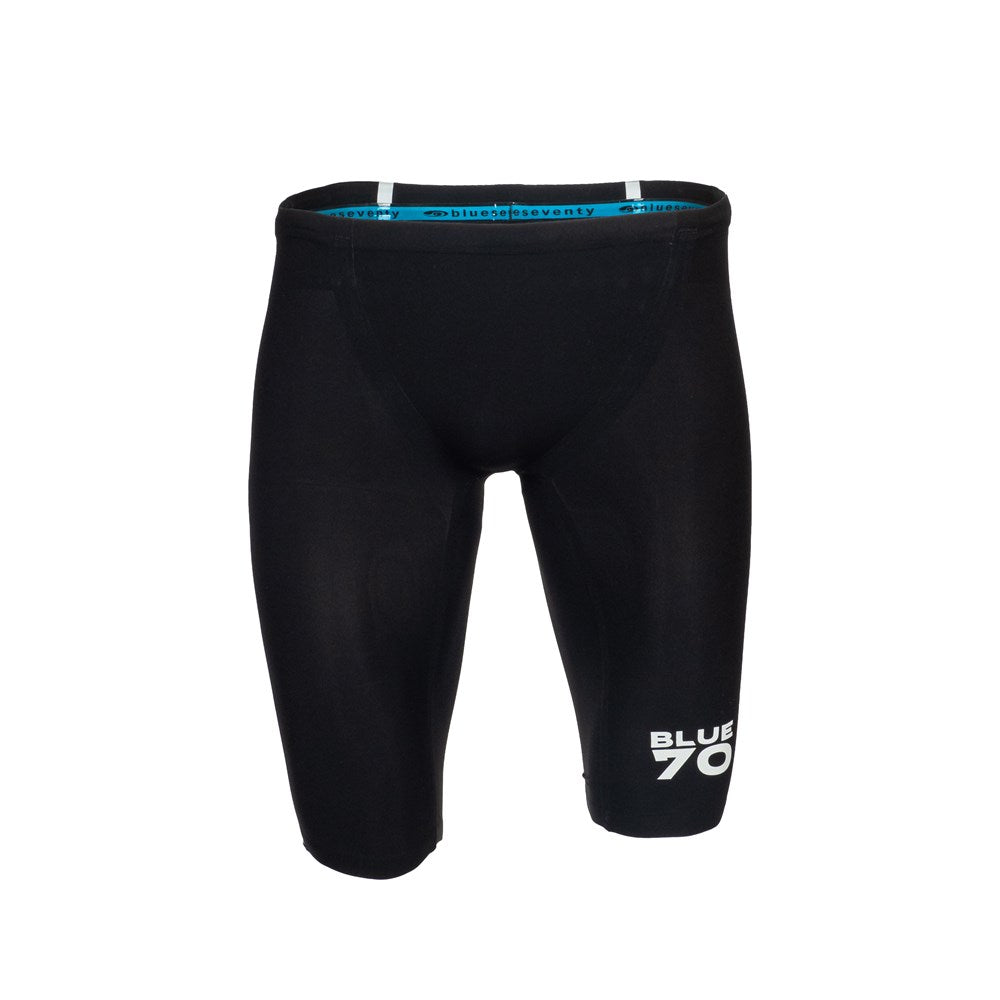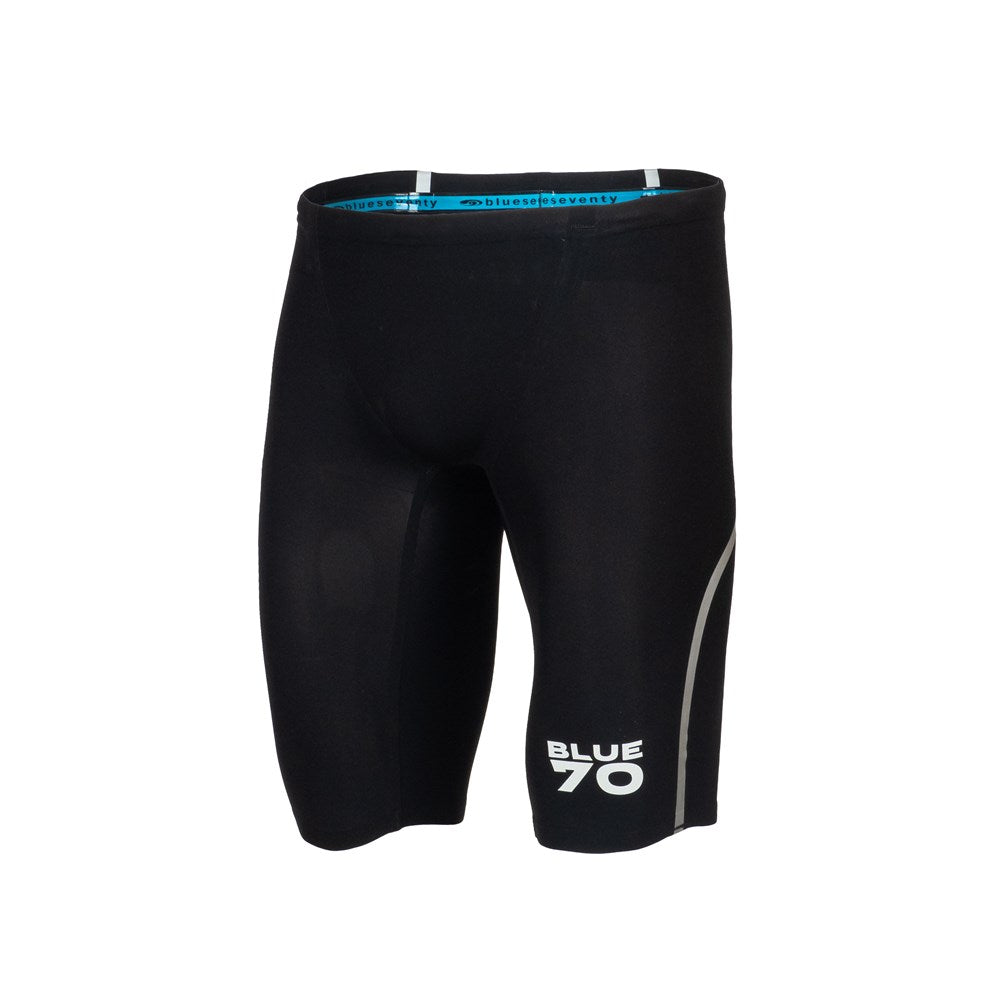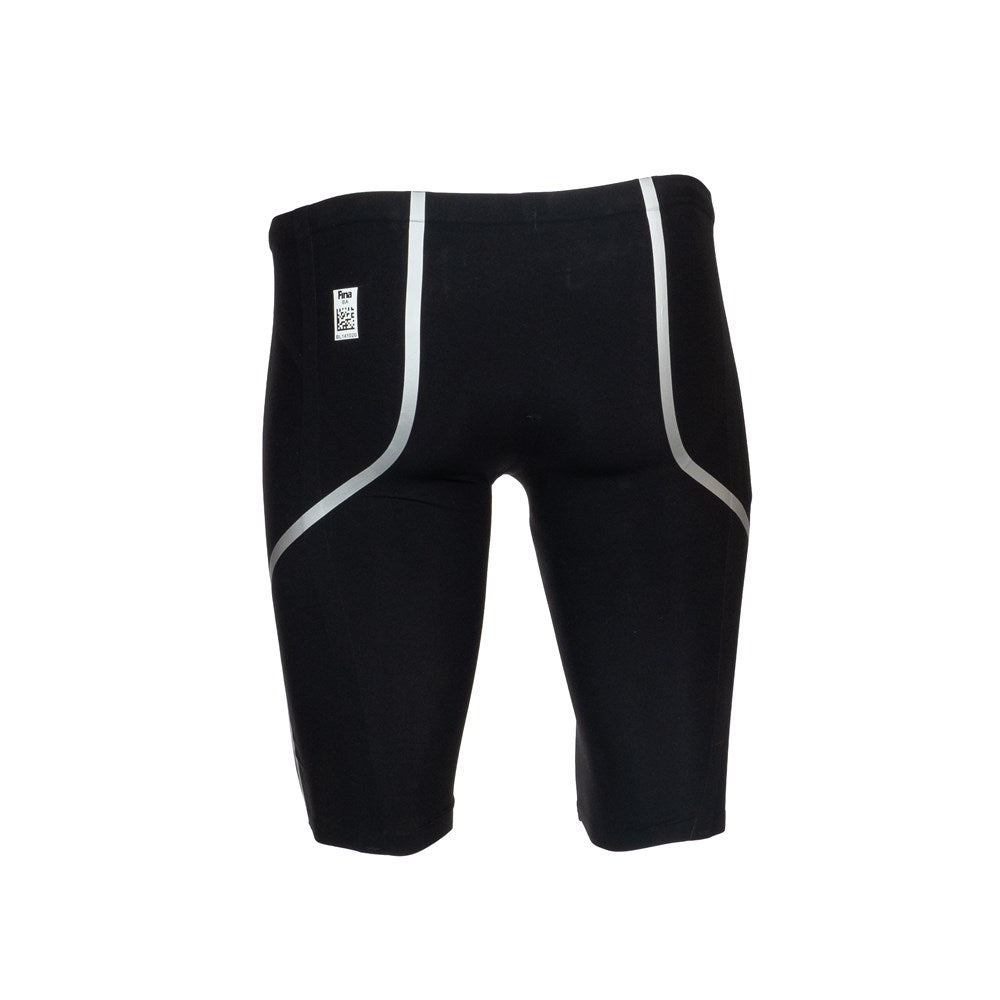 BLUE70
Mens NeroTX2 Jammer Black
PRODUCT DESCRIPTION
---
Initial Suit-up Time: 15 minutes
Compression Level: Mid-level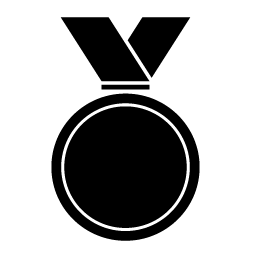 Performance Level: Elite
FINA APPROVED
Welcome to the next generation of competitive swimwear. 
We started with the cutting edge, hydrophobic fabrics and advanced seam welding that made the original neroTX our most successful suit and enhanced the design to produce a more comfortable, faster competition suit than ever before. 
The neroTX2's updated design and paneling improves comfort. A new, wider silicone strip on the waistline is more comfortable and keeps the suit securely in place. Crossbody taping extending from the lower back around to the sides of the legs creates compressive zones to engage key muscles groups and produce more power with less effort. Comfortable silicone grippers around the leg opening keep the suit locked in place.
Key Features: 
Updated suit design and paneling improves the overall fit and comfort.

Crossbody taping compresses and engages key muscle groups for increase power and speed.

Comfortable silicone grippers keep the suit locked in place on your legs.