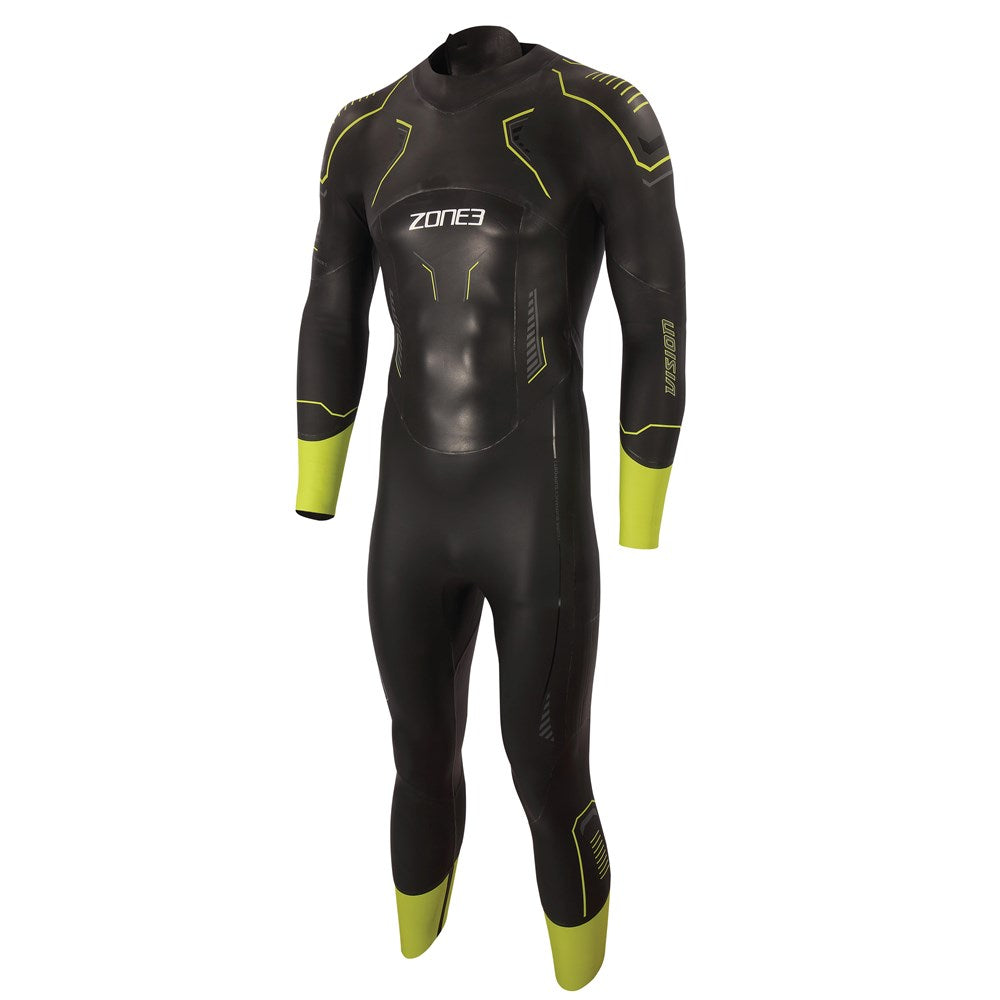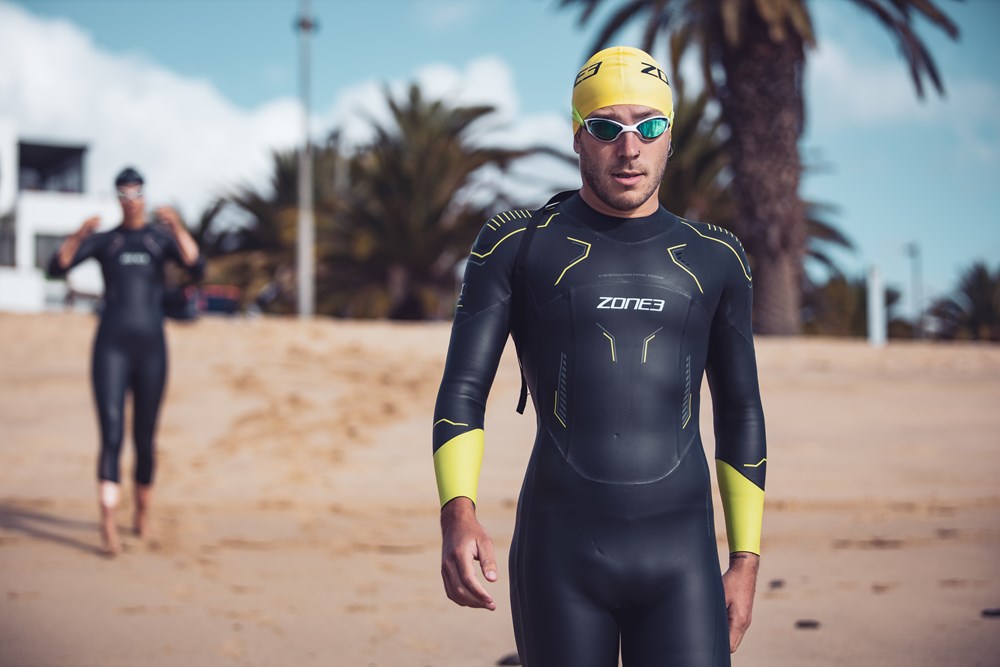 ZONE3
MEN'S VISION WETSUIT
A two-time recipient of 220 Triathlon's 'Cutting Edge' award, the Vision Wetsuit offers unparalleled performance at its price point. Testing it against 15 other wetsuits, Lava Magazine stated that 'the Vision tops the list when it comes to value and for half of the price of many of the top tier suits, the Vision provides flexibility and fit that's almost on par with the best of the best'.

Triathlon Plus Magazine was equally impressed. They awarded the vision a 5/5 for performance, a 5/5 for value and a 5/5 overall, the only wetsuit ever to have achieved such a score. When you look at what's inside this suit, these reviews come as no surprise. The Vision takes several key features from our top of the range Vanquish Wetsuit, allowing it to become the fastest entry-level wetsuit on the market.

Whether you're a beginner or looking to upgrade from your first wetsuit, the vision has all your bases covered. The men's Vision is focused on providing maximum buoyancy for heavy-legged swimmers and therefore features buoyancy panels on the torso, legs and hips.

Industry awards:

•220 Triathlon: Cutting Edge Award 2018-2019
•Outdoor Fitness: Best on Test 2017
•Triathlon Plus: Gold Award 2017
•Lava Magazine: Rated 10/10 2017

KEY FEATURES

•Brand New Yamamoto #39 SCS Free-Flex shoulder panel provides a comfortable and energy-efficient swim.
•X-10 one-piece shoulder panel design extends across the chest and shoulders to give more flexibility, comfort and stroke efficiency.
•B.R.E: Body Rotation Enhancement panel on the front chest helps maximise distance per stroke and body roll during your swim.
•14% weight reduction versus 2020 model despite offering more buoyancy.
•10 different materials used to ensure maximum performance, comfort and durability whilst still maintaining an attractive price point.
•5mm buoyancy panels on the torso and front legs as well as Aerodome on the hip panels to offer superior core support.
•Aerodome is a unique material designed with air bubbles built between the fabric layers to make it lighter and more buoyant, producing up to 30% more buoyancy than conventional neoprene.
•Combination of SCS or AQUA-X coatings to significantly reduce drag and improve durability.
•Pro Speed Arm and Leg cuffs make it one of the fastest suits in transition.
•Laser-cut collar provides a comfortable 'soft-close' fit around the neck.
•Eco-Friendly Neoprene derived from limestone and scrap rubber tires reduces energy consumption and CO2 emissions by 200g per suit. The majority of neoprene production waste is recycled back into the suits, helping to minimise landfill waste and help protect the environment we train in.

Benefits of a wetsuit featuring Yamamoto material:

•Speed: The aqua dynamic 'SCS' Nano coating applied to the neoprene creates almost zero drag through the water. A drag coefficient of just 0.021 compared with 4.0 for regular neoprene wetsuits. The SCS coating also prevents the suit from absorbing water, therefore avoiding excess weight in the wetsuit.
•Flexibility: A massive 480-580% in elongation, compared with human skin (underarm) which is just 60-70%. Superior flexibility and comfort with an expansion of 7x conventional wetsuit materials.
•Warmth: High heat retention: Keeping the body warmer in colder waters to help reduce body fatigue and improve performance.
•Eco: The neoprene is also derived from limestone opposed to petroleum which is more environmentally friendly.