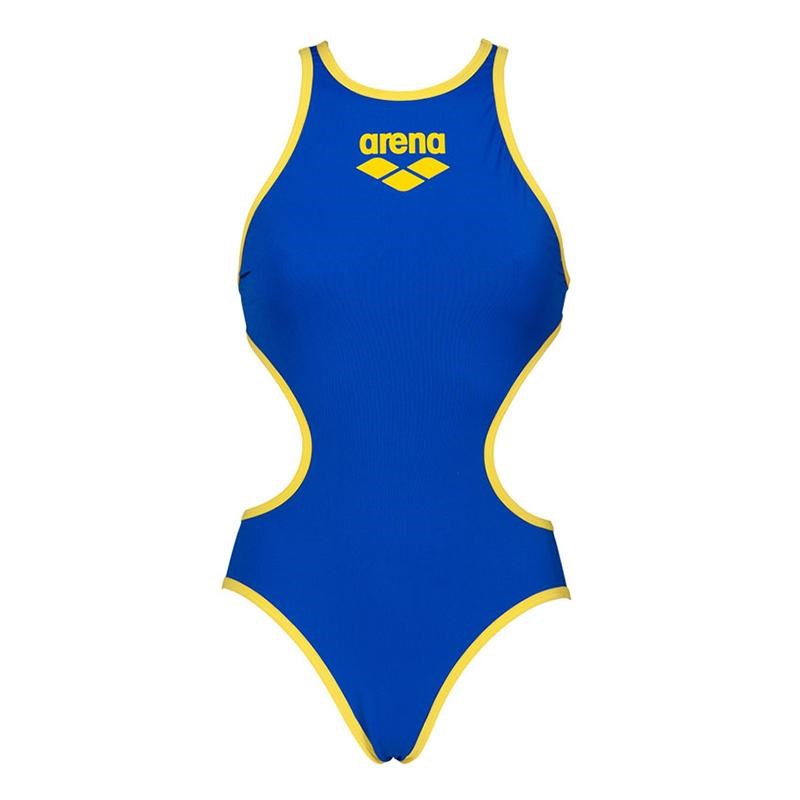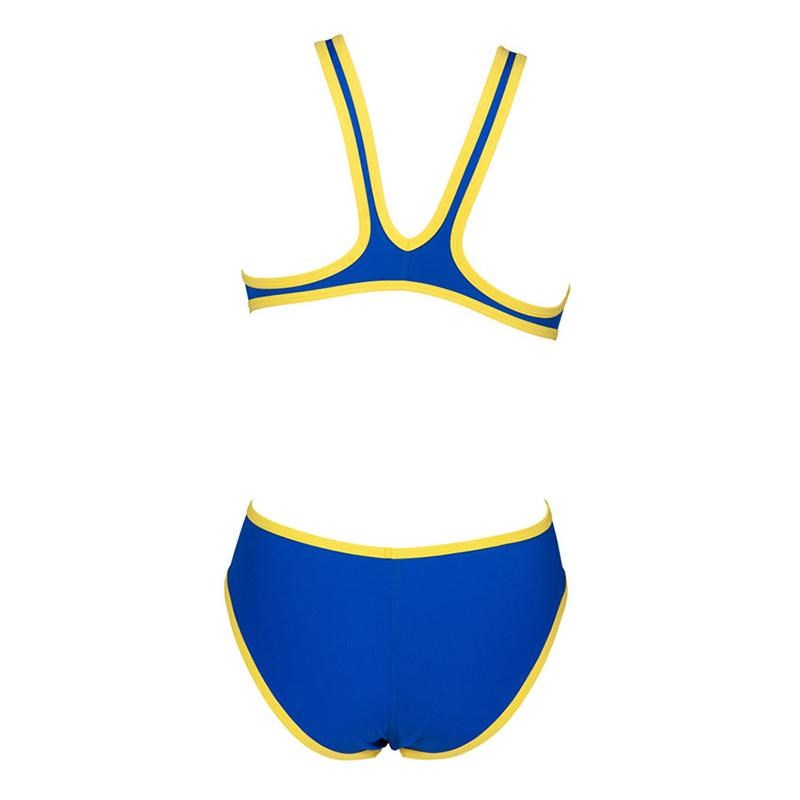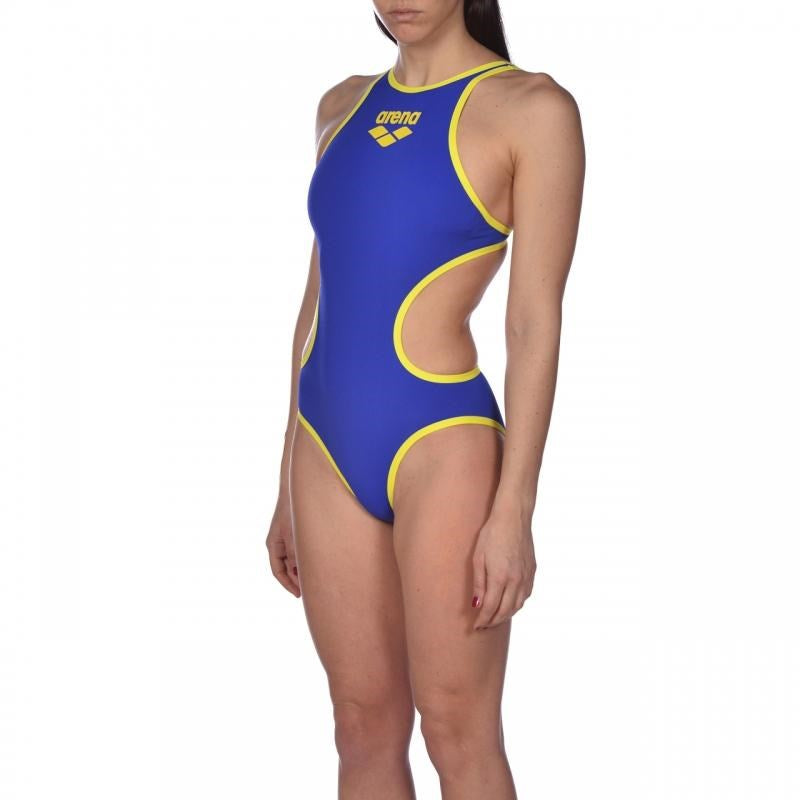 ARENA
ONE BIGLOGO ONE PIECE NEON BLUE YELLOW STAR ARENA
WOMENS ONE BIGLOGO ONE PIECE NEON BLUE YELLOW STAR ARENA
The Arena ladies Biglogo One swimsuit has as its name suggests a big logo on the front!  Also it is made from just one piece of fabric.  The ONE has deep cut outs on the waist so from the back the swimsuit almost looks like a bikini.  The logo is yellow and this extends through to the trim and straps at the back.
The Biglogo Arena ONE neon blue swimsuit is manufactured from MaxLife material for long lasting performance and comfort.  It is chlorine and abrasion resistant and guarantees a suit which is soft to the touch and also provides a perfect fit.  The 'tech one' style back has racerback straps which are sturdy in a full range of movements.
The advanced single piece design used in the new Arena Biglogo ONE training swimsuit makes the swimmer feel at one with the water and delivers several benefits.
Available now at Swim T3 - your local swim and triathlon store
FEATURES:
FREEDOM OF MOVEMENT – the absence of side seams produces even stretch throughout the suit for a supremely comfortable fit that feels like a second skin.  It gives you the sensation of no constraints in the water.
LIGHTNESS- The suit's one-piece construction reduces overall water absorption, thus creating less drag and making you feel lighter in the water.
EXTREME DURABILITY – The lack of side seams dramatically reduces stress on the suit.
COMPOSITION:
100% Polyester