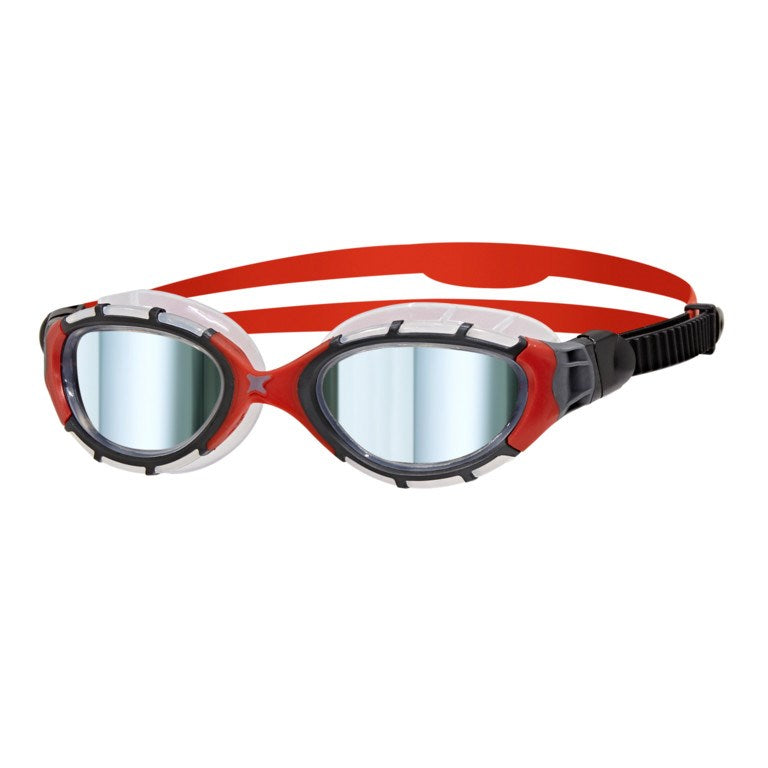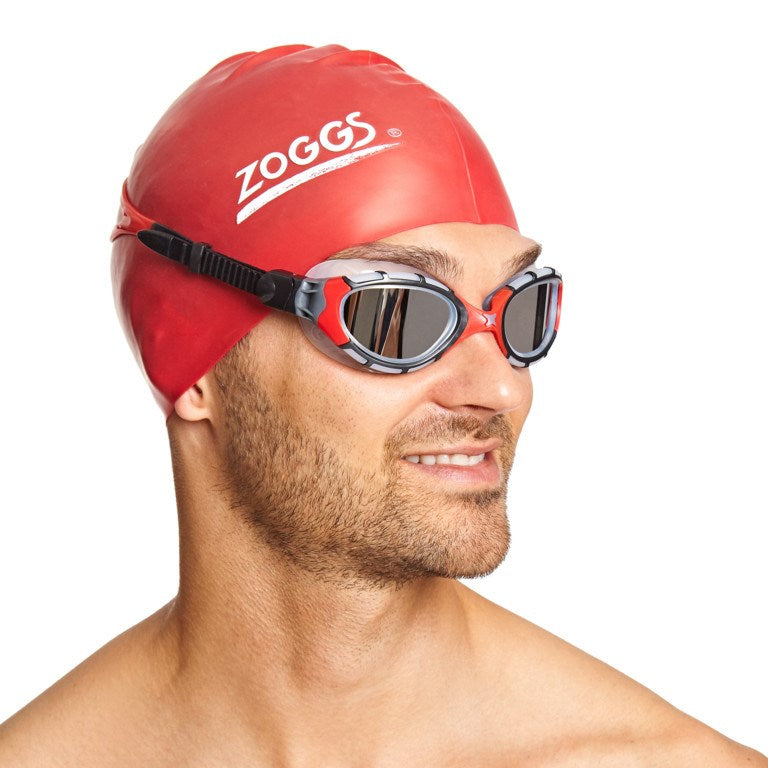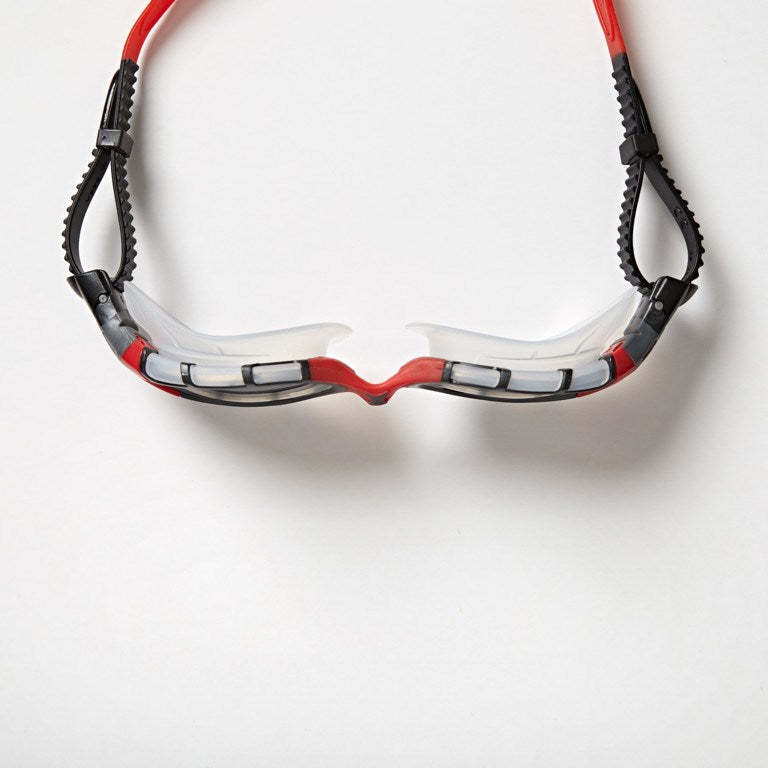 ZOGGS
PREDATOR FLEX TITANIUM REGULAR FIT CLEAR RED MIRRORED SMOKE ZOGGS
Get ready to experience our best fit yet, with our Predator Flex Titanium Swimming Goggles. The Predator Flex range of swimming goggles offer unrivalled comfort and fit, thanks to the use of 4 unique flexpoints for enhanced frame flexibility and a customised fit.

As no two faces are the same, we have introduced two different sizes into the Predator Flex range of goggles; regular profile fit, and smaller profile fit. Coupled with the new Advanced Ultra Fit™ gasket, for exceptional comfort, Predator Flex goggles now fit more faces than ever before.

Predator Flex Titanium swimming goggles are the ideal choice for the open water swimmer. The titanium lens makes them ideal for high levels of light, meaning you can swim with no bright distractions. With a bunch of added features like anti-fog being impregnated into the curved lenses, you will see the finishing flag with ease.
Two available sizes, regular fit and smaller profile fit
Exclusive Advanced Ultra Fit™ gasket, designed to reduce pressure around the eye socket for exceptional comfort
CLT™ - Curved Lens Technology offers 180-degree peripheral vision
Anti-fog lenses to make sure you can swim clearly
UV Protection to protect your eyes from high levels of light and harmful UV rays
3D flex-point to ensure the best fit yet
Split strap for greater security
Quick-adjust design, so you can get the perfect fit quickly, and easily
Fina approved