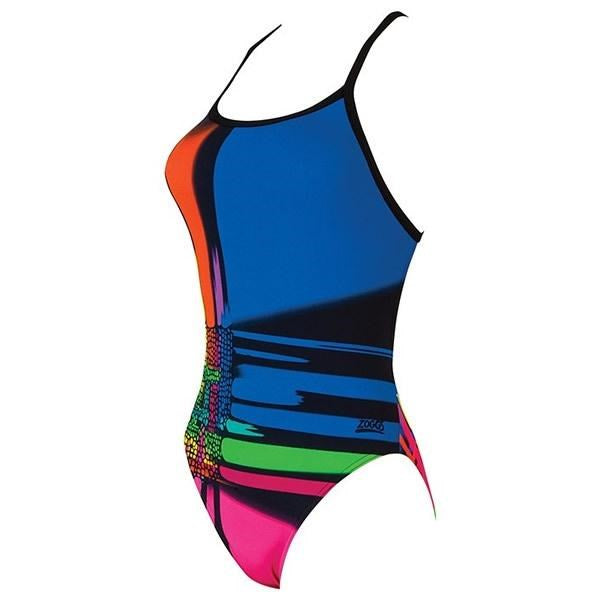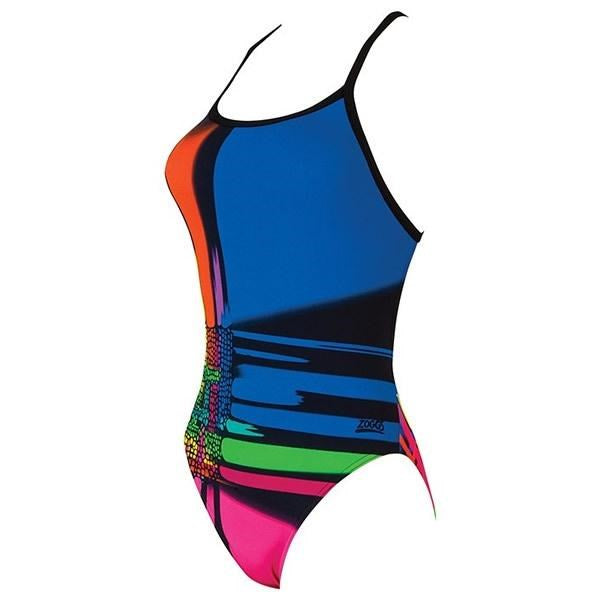 ZOGGS
SCUBA AQUABACK MULTI ZOGGS
WOMENS SCUBA AQUABACK MULTI ZOGGS
You will love swim training in the Zoggs Womens Scuba Swimsuit! it comes in a bright and colourful design featuring a vibrant eye-catching orange next to a cool crisp blue.
Part of the Zoggs Toggs Range which has front lining and utilizes Zoggs long lasting "Aqualast" material for 100% chlorine proof, high levels of UV and fade resistances with excellent freedom of movement and comfort through its open back design, adjustable shoulder straps and medium leg cut.
FEATURES:
Slim adjustable straps for a customised fit
Medium leg height
Swimsuit is front lined (does not feature bust support)
Digitally printed design for fantastic detail
Ideal for everyday training and adding some colour to your swims
Aquaback draws straps away from shoulders for greater freedom of movement
Open back offers greater flexibility – great for tumble-turns!
Exceptional colour and shape retention
Quick drying
UPF 50+ sun protection
Made from our 100% Chlorine Proof Aqualast fabric
COMPOSITION:
53% Polyester, 47% PBT