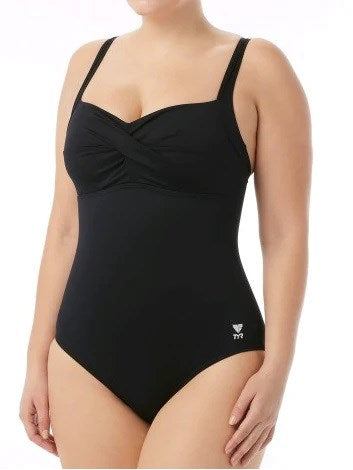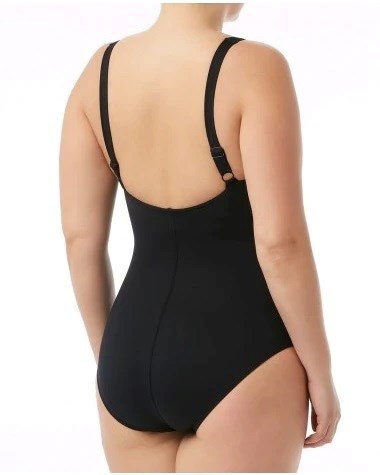 TYR
SOLID TWISTED BRA CONTROLFIT BLACK TYR
When keeping fit is the priority, you need swimwear designedfor your needs. The Women?s Solid Twisted Bra Controlfit Swimsuit, an ideal combination of flattering coverage and durability, will help you to more comfortably enjoy every aquatic experience. In addition to featuring UPF 50+ technology for superior sun protection, this fully lined swimsuit includes a classic cut leg, medium neckline, twisted fabric detail in the bust, supportive adjustable straps and modest coverage.
Equipped with built in contour cups to maximize your shape, the TTBK7A is also created using our most advanced fabric - Durafast Elite. Utilizing high denier poly fiber and innovative circular knit construction, this swimsuit combines the strength and colorfastness of polyester with the comfort of spandex.
The Women?s Solid Twisted Bra Controlfit Swimsuit is 100% chlorine proof, 100% colorfast, provides 300+ hours of performance and includes an antimicrobial lining for freshness.
Durafast Elite: 94% Polyester / 6% Spandex