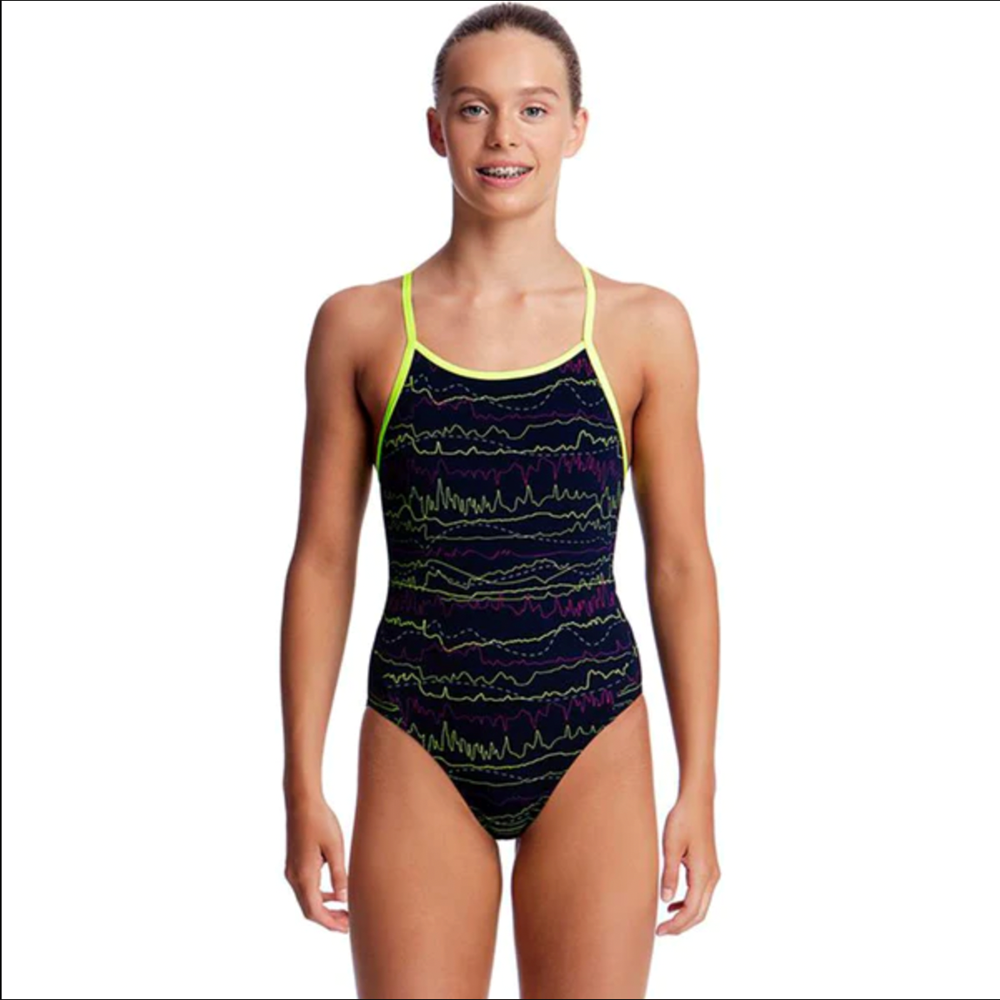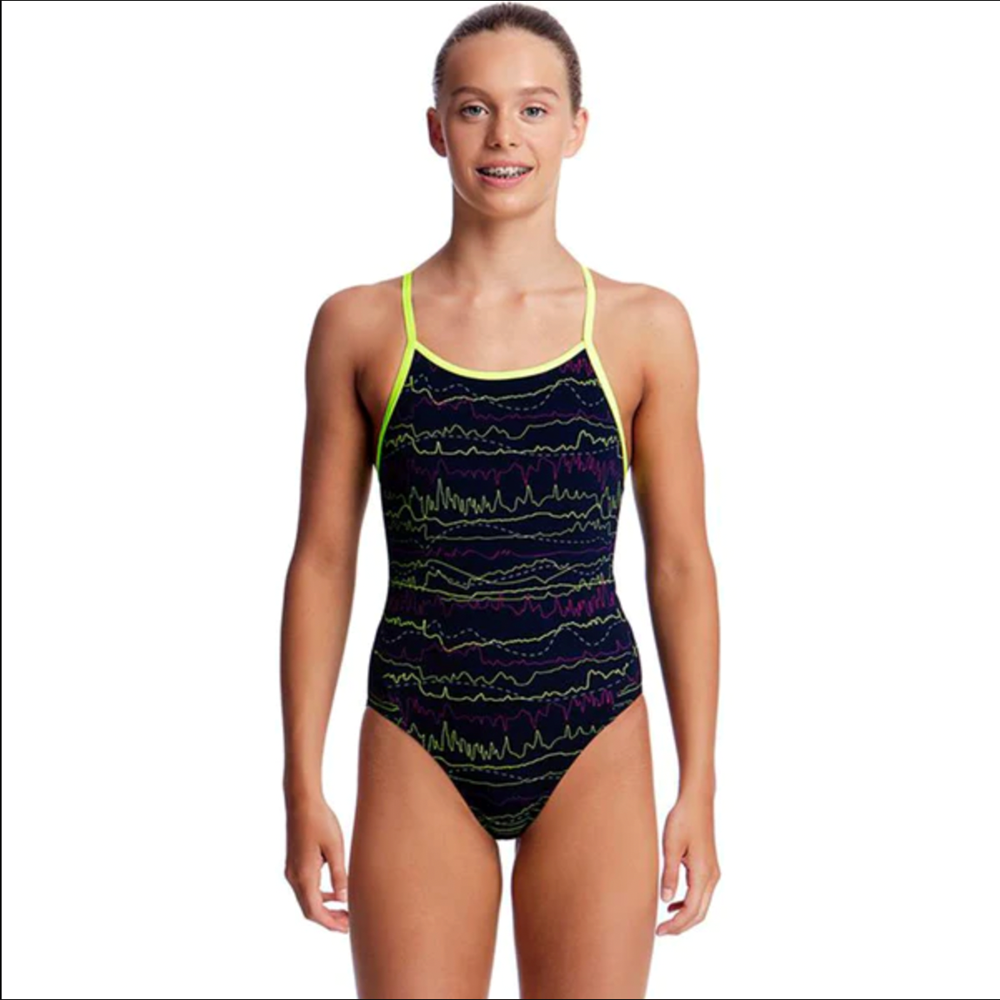 FUNKITA
SOUND SYSTEM DIAMOND BACK FUNKITA
GIRLS SOUND SYSTEM DIAMOND BACK FUNKITA 
To bolster our environment credentials our latest swimwear is built with a small sound transmitting device designed to soothe nearby dolphins and whales when worn in the ocean. The soothing sounds give the sea creature a chance to unwind from their stressful life of swimming looking out for sharks, jet skis and tuna nets. Grab a pair and get in the ocean to send your love to our ocean friends.
Our classic training style with signature diamondback strap finish and modest rear coverage is perfect for lap sessions. Features a circular cut-out back. With front lining and Funkita embroidery, this easy style says it all. 
Made from our exclusive C-Infinity fabric, a 100% Italian polyester that is a colourful breakthrough in chlorine resistant fabric technology! The superior choice for swimmers, C-Infinity has exceptional strength and can retain its durability far beyond other elastane swimwear fabrics. Ideal for frequent pool use for recreational and performance-based swimming. 
Available now at Swim T3 - your local swim and triathlon store
FEATURES:
C-Infinity Fabric
High definition colour fastness
Exceptional chlorine resistance
Core strength
Elasticity
Shape retention and soft handle
Quick drying feature and breathability
50+ UV sun protection
COMPOSITION:
47% PBT
53% Polyester
Fabric made in Italy