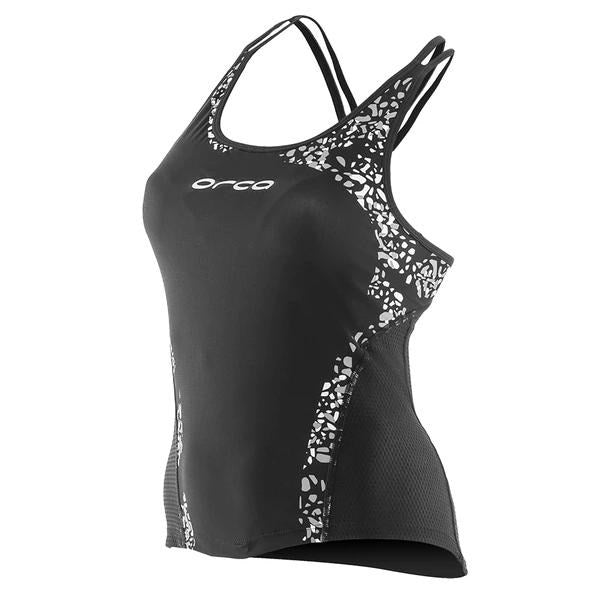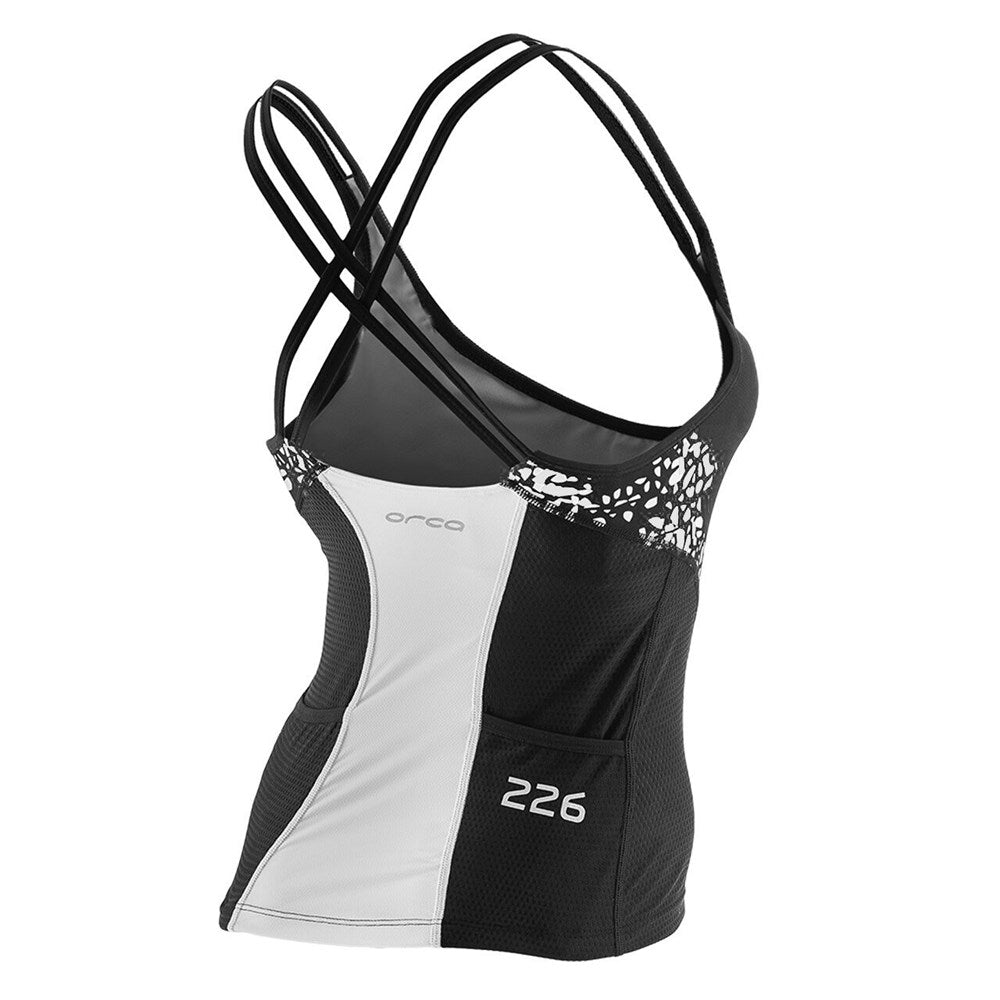 ORCA
WOMENS 226 SINGLET 18/19 ORCA - BLACK/WHITE
WOMENS 226 SINGLET 18/19 ORCA


A stylish piece to add pop to your long distance triathlon outfit, our 226 Womens Singlet uses the technical Stretchskin fabric to fit like a second skin and improve aerodynamics whilst providing UV protection. Side panels of naturally cooling Vapor-Cool provide excellent breathability while two angled covered rear pockets give you plenty of space for the nutrition you need. A built-in Cool Breath Internal Bra provides extra support where you need it.
Available now at Swim T3 - your local swim and triathlon store.

FEATURES:
Stretchskin
Used on the shoulders and arms of the Tri Jersey, this next-generation technical fabric fits the body like a second skin to offer outstanding muscle support and improved aerodynamics, as well as excellent UV protection.
Vapor cool
Used on the chest and side panels, the nano-crystal technology with UPF50+ sun protection keeps the body cool and promotes fast wicking to keep you feeling drier in hot conditions.
Storage
Two angled covered rear pockets give you plenty of space to store the nutrition you need within easy reach.
Comfortable Support
The criss-cross back straps fit the singlet perfectly to your body shape, offering maximum comfort.