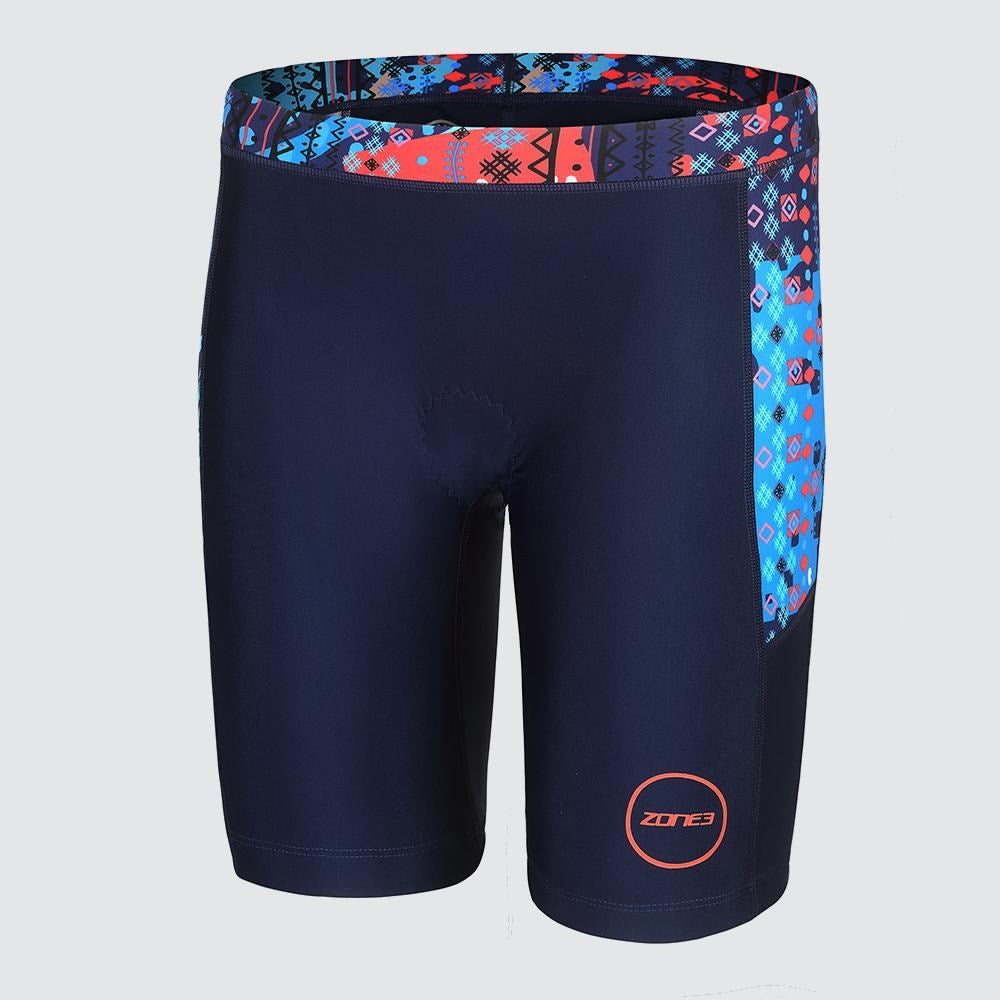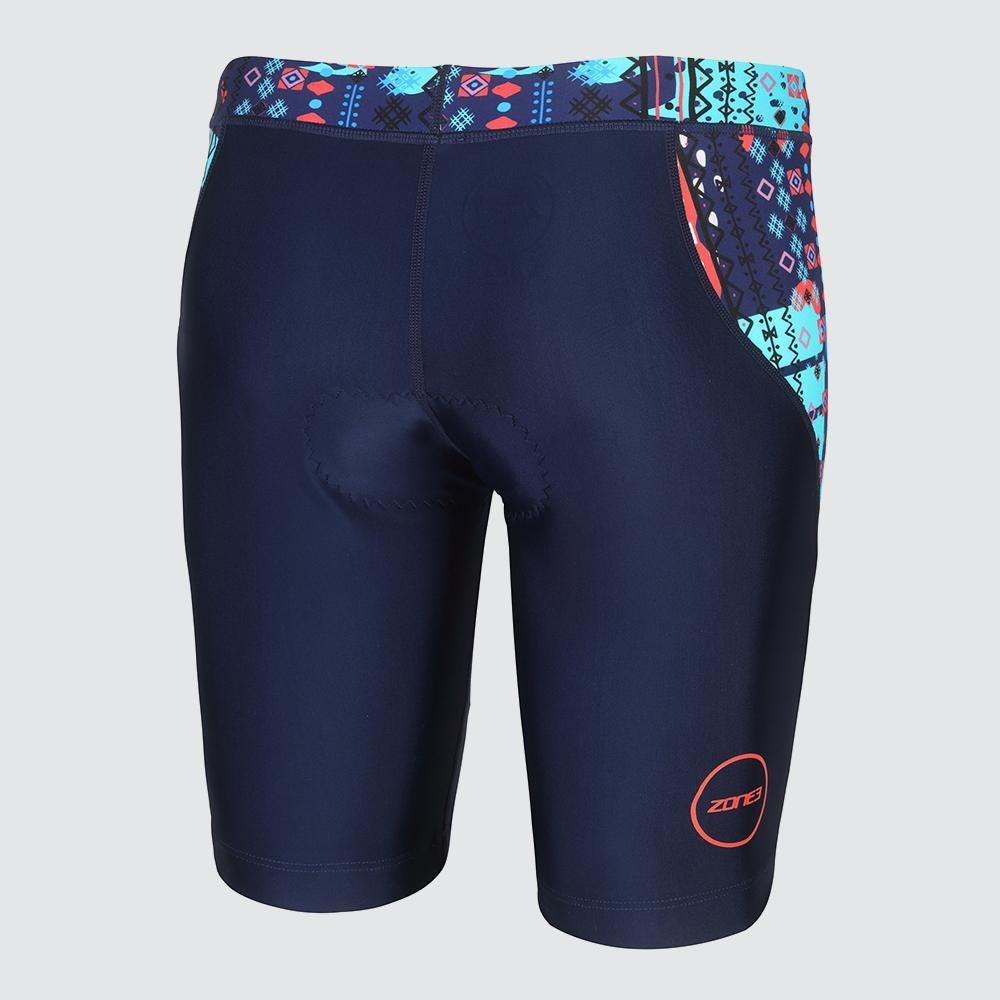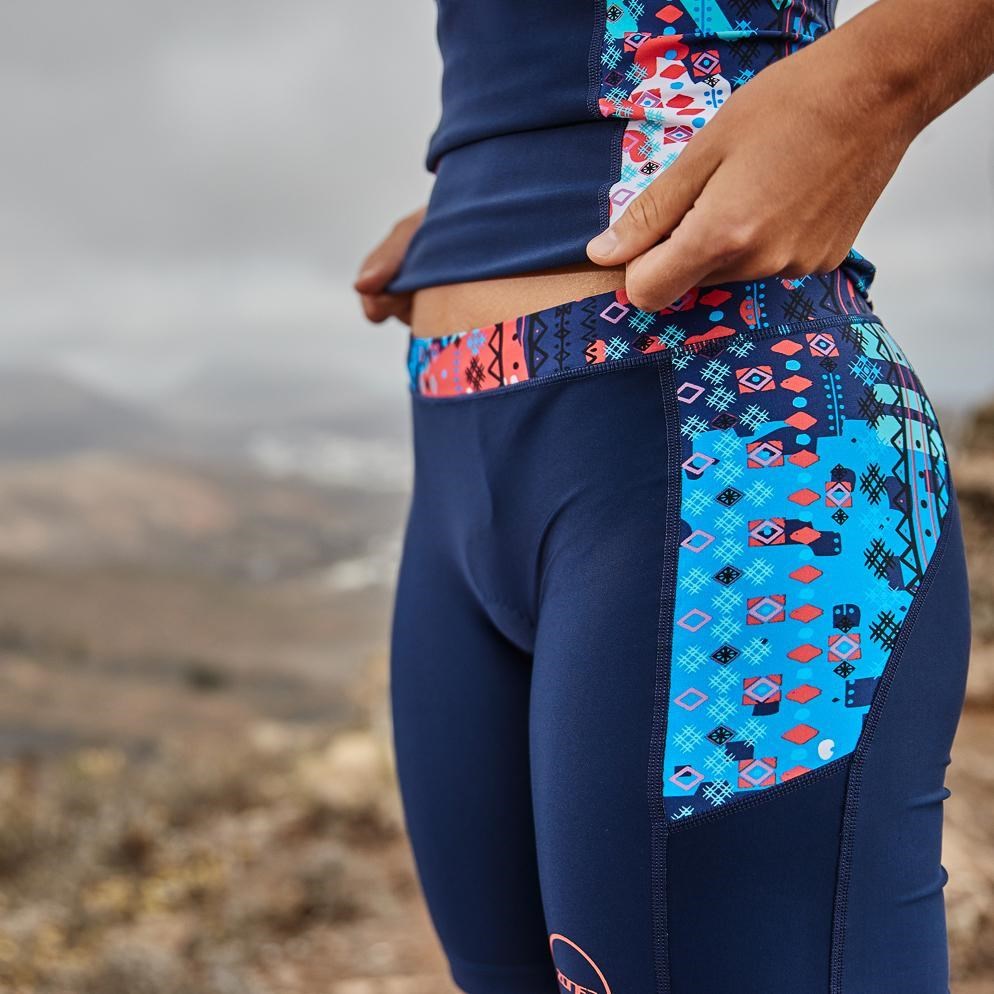 ZONE3
WOMENS ACTIVATE PLUS TRISHORTS LATIN SUMMER ZONE3
The Zone3 Activate Tri Shorts are high-quality triathlon shorts designed for beginner triathletes or as a great-value suit to train in, but with features previously only seen on top-level products. The Activate range has become a staple of the triathlon world since its original 2014 launch.
What's new?
Better waistband - a new 3cm waistband design provides more comfort and support across the stomach
New panel design - ensures an even better fit
Fine-line pad stitching - further reduces any irritation.
The Activate Tri Shorts feature:
Lycra Sport fabric - ensures longevity, breathability, comfort and performance
Tri-lite pad - race-specific triathlon pad that's made to measure (read: not too big and not too small), minimising water absorption and providing protection during the cycling phase without impeding your swim or run
Silicone UFO leg grippers - positioned on the inside knees to prevent any movement of the shorts, helping to prevent drag and irritation
Flatlock stitching - designed for maximum strength and minimum discomfort against the skin
Drawstring cord - thin, comfortable cord to accommodate a wider range of waist sizes.