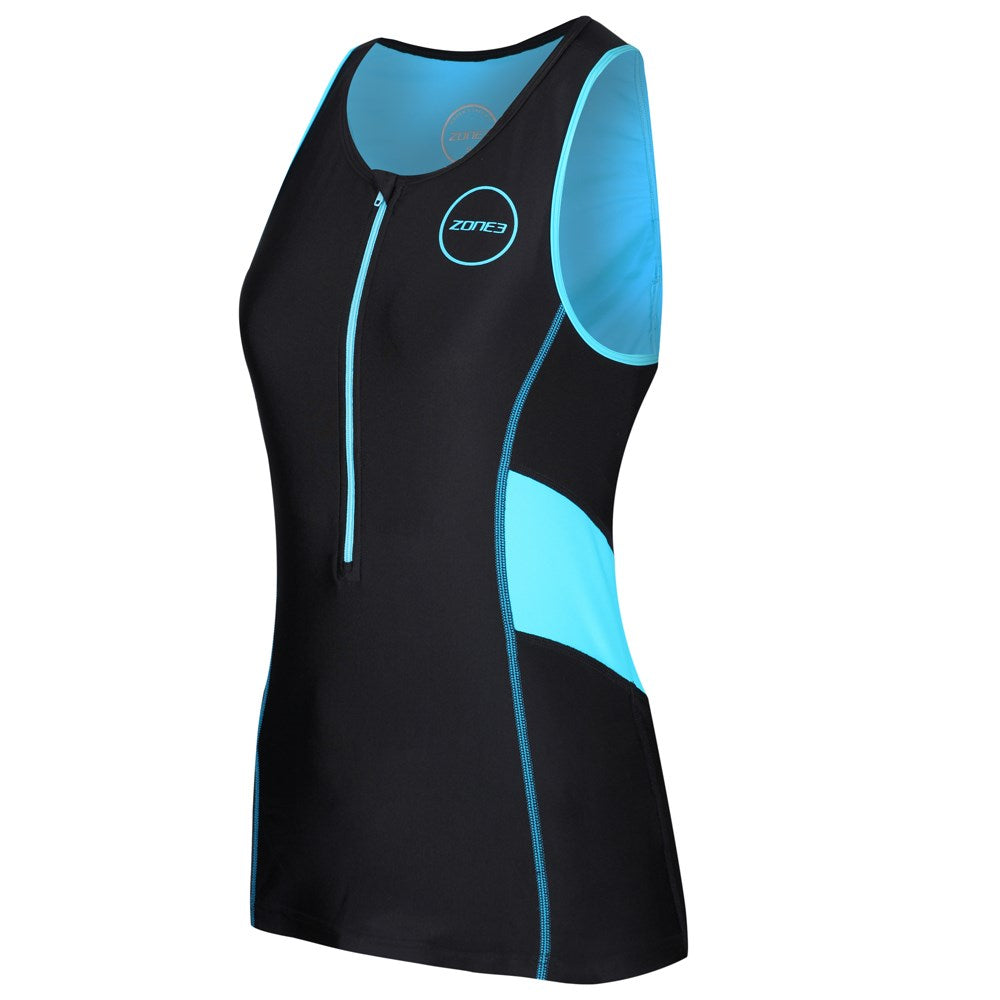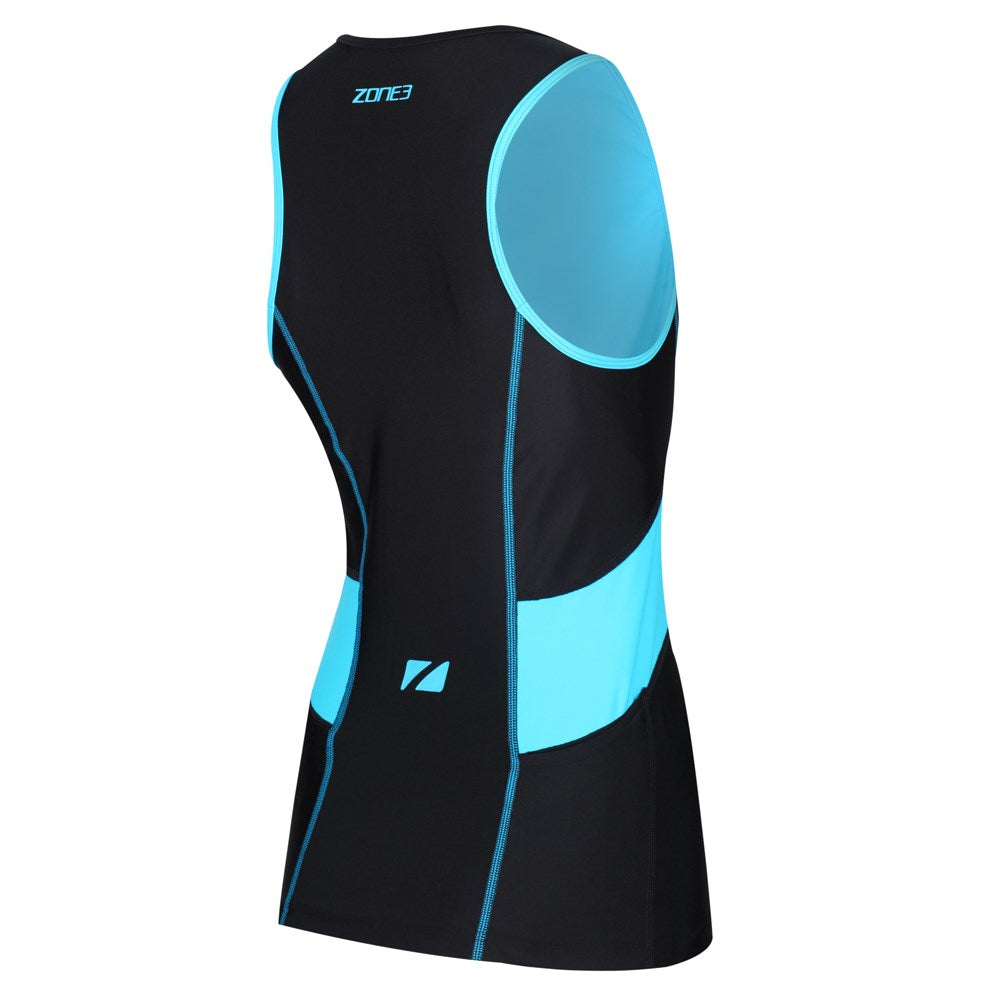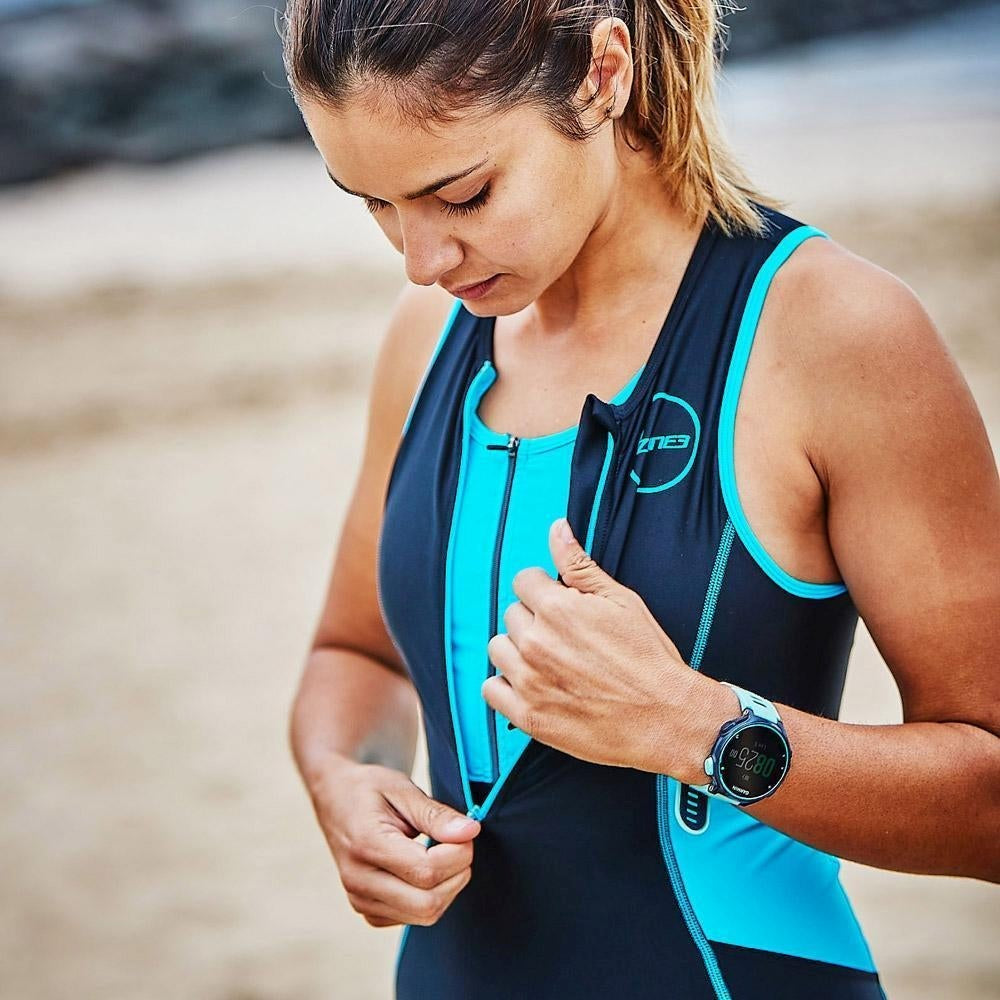 ZONE3
WOMENS ACTIVATE TOP BLACK TURQ ZONE3
What makes this product different:
Incredible value considering the performance, quality and style.
High quality materials to ensure comfort and coverage.
Features as seen on top level products such as Tri specific pad and in-built bra lining.
New panel design to improve fit further.
Key features
360o Inner Bra is designed to give extra coverage. It is made from a high denier strength Lycra fabric to ensure comfort. The inner layer allows you to use the main suit zipper on the front for increased ventilation without exposing too much chest.
Length – The top is designed to overlap with the Tri shorts which give the impression of wearing a suit but with the versatility of wearing shorts and a top.
Elastic Technology and binding to give a snug fit without any discomfort around the arms and neck lines. Also, a new seam construction to prevent any chafing under the arm.
Front Zipper for extra ventilation during the cycle or run.
Stylish Flat locked stitching– Designed for maximum strength and minimum discomfort against the skin. Also, a stylish look to match the fabric colours.
Storage pockets –twin pockets located conveniently on the back to store nutrition, spares or valuables.
Zip protection: Internal piping and an internal patch to help minimise any discomfort from the zip.
This product is perfect as a first ever tri-suit but if you're looking for that 'something extra', check out our Aquaflo+ range, which is superb in terms of performance and aesthetics.