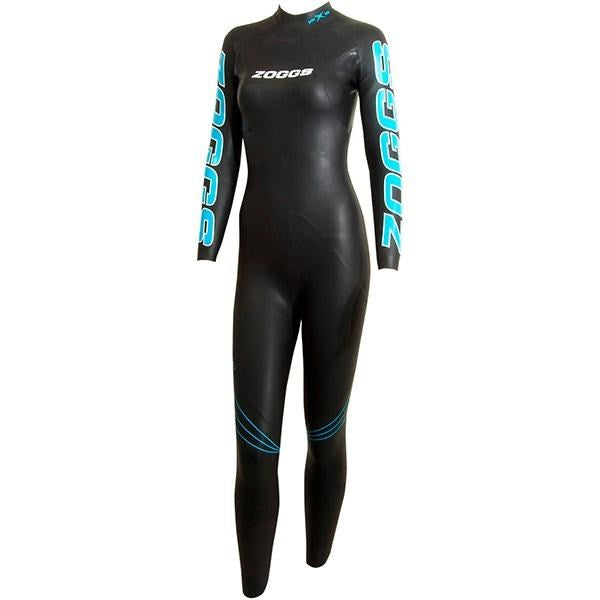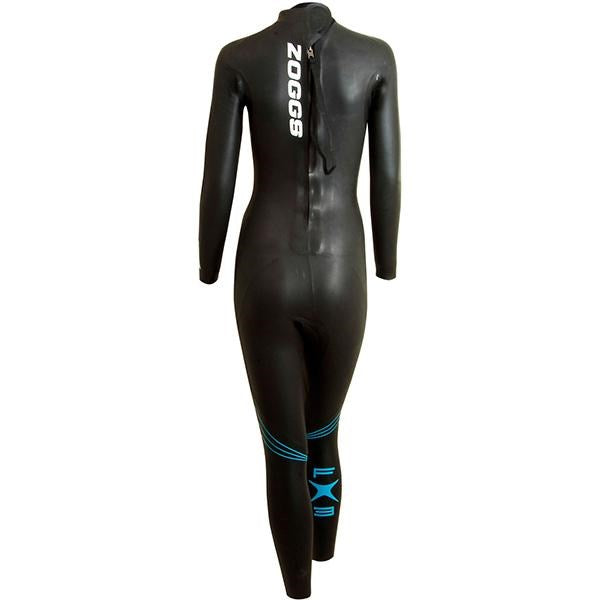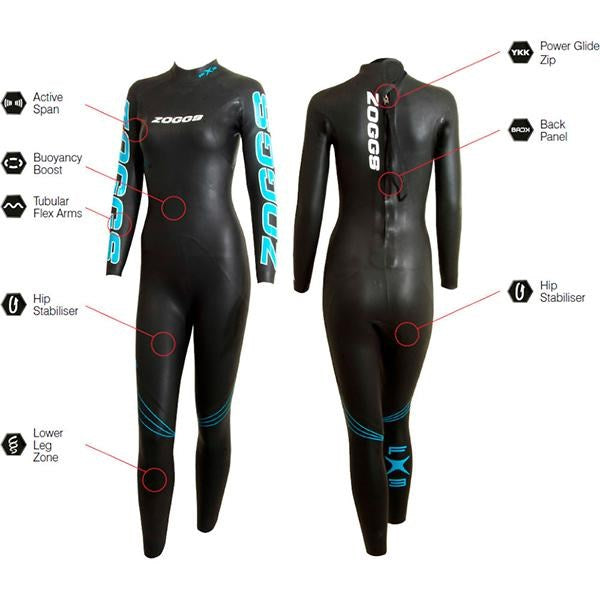 ZOGGS
WOMENS FX3 FULLSLEEVE WETSUIT ZOGGS
WOMENS FX3 FULLSLEEVE WETSUIT ZOGGS
The FX3 is designed for swimmers new or progressing in triathlon/open water swimming. With a focus of all round buoyancy, combined with 1.5mm neoprene in the arms for flexibility, the FX3 wont let you down; great value and quality built in.
New to the Triathlon and open water market in 2015 the range of Zoggs wetsuits include their unique flex technology concept giving unrivalled comfort and fit that they already provide in their range of Predator Flex goggles. Total flexibilty to reduce fatigue and improve performance.
The FX3 has been designed for the swimmer who is new to or progressing in Triathlon or open water swimming. Put simply, Zoggs say this is the best in its class. 
The focus of this suit is on all round buoyancy, combined with 1.5mm neoprene in the arms for flexibility. It has a slightly more generous anatomical profile, and has all the great styling and fit of any Zoggs wetsuit.
The FX3 represents great value for money, with the very best Yamamoto 38 and 39 cell smooth skin neoprene. 
Available now at Swim T3 - your local swim and triathlon store
FEATURES:
Active Span - Increased underarm to chest profile for greater upper body extension
Buoyancy Boost – Buoyancy boost in the critical area of the suit where developing swimmers need it most.
Tubular Flex Arms – Super flexible tubular one piece panels for maximum flexibility
Hip Stabiliser – Avoids over rotation in the stroke with added buoyancy.
Lower Leg Zone – Super flexible tubular panel for maximum flexibility.
Back Panel – Additional buoyancy boost in the back area.
Power Glide Zip – YKK zip to allow for quick transition and minimise water entry.
COMPOSITION:
Yamamoto #39 - smoothskin Neoprene
Yamamoto #38 - smoothskin Neoprene
Yamamoto #38 SCS
Inside Lining
Bio Stretch Lining – Nylon 100% , 130gsm, 2 way
SUPER Stretch lining – Nylon 100%, 130gsm, 2 way
Wetsuit Thickness
Arms - 1.5mm
Collar - 4mm
Zip cover - 2mm
Armpits - 2mm
Crotch - 3mm
Legs - 4mm
Waist - 4mm