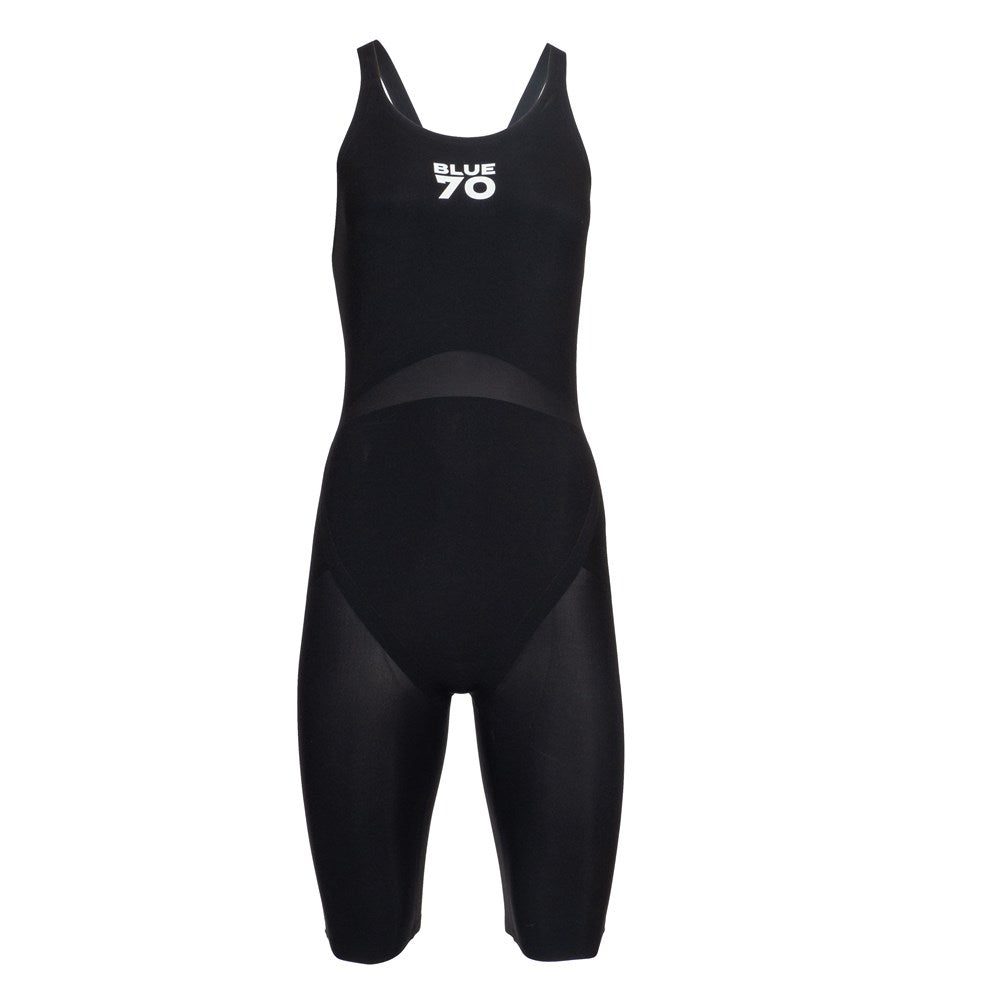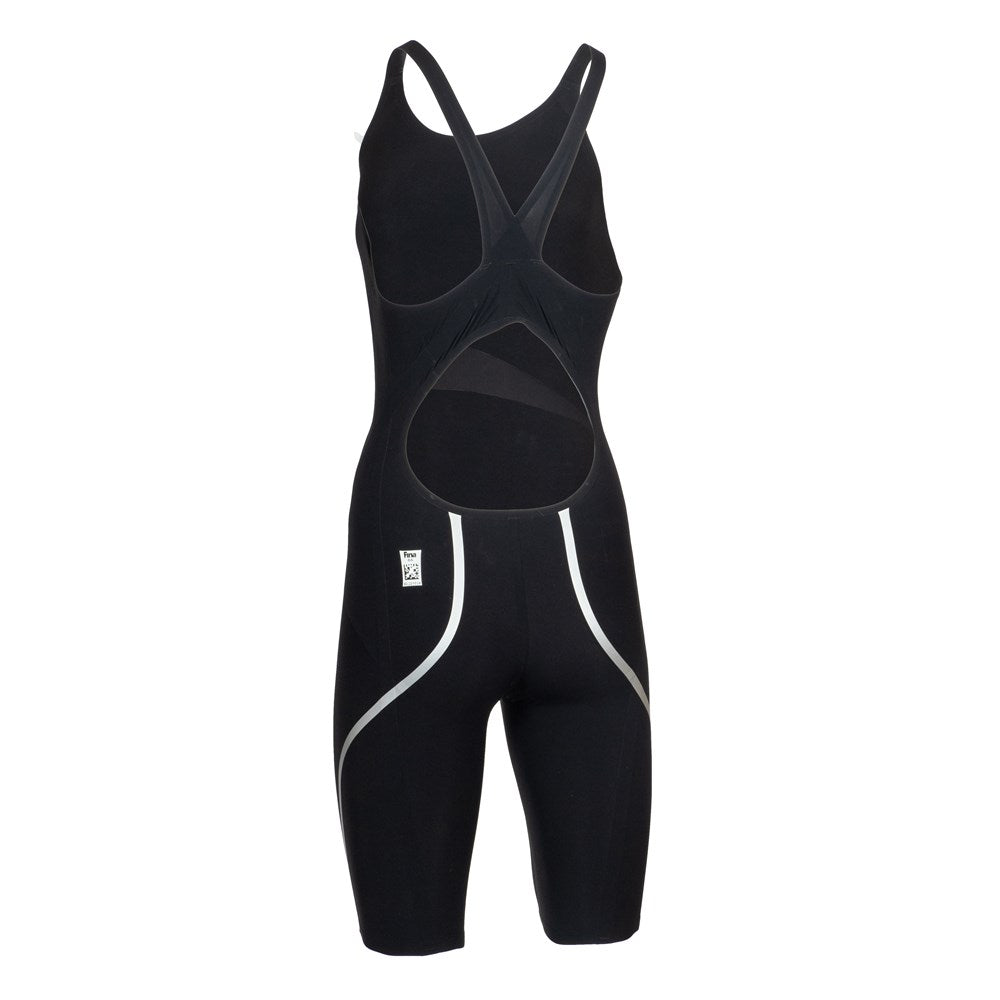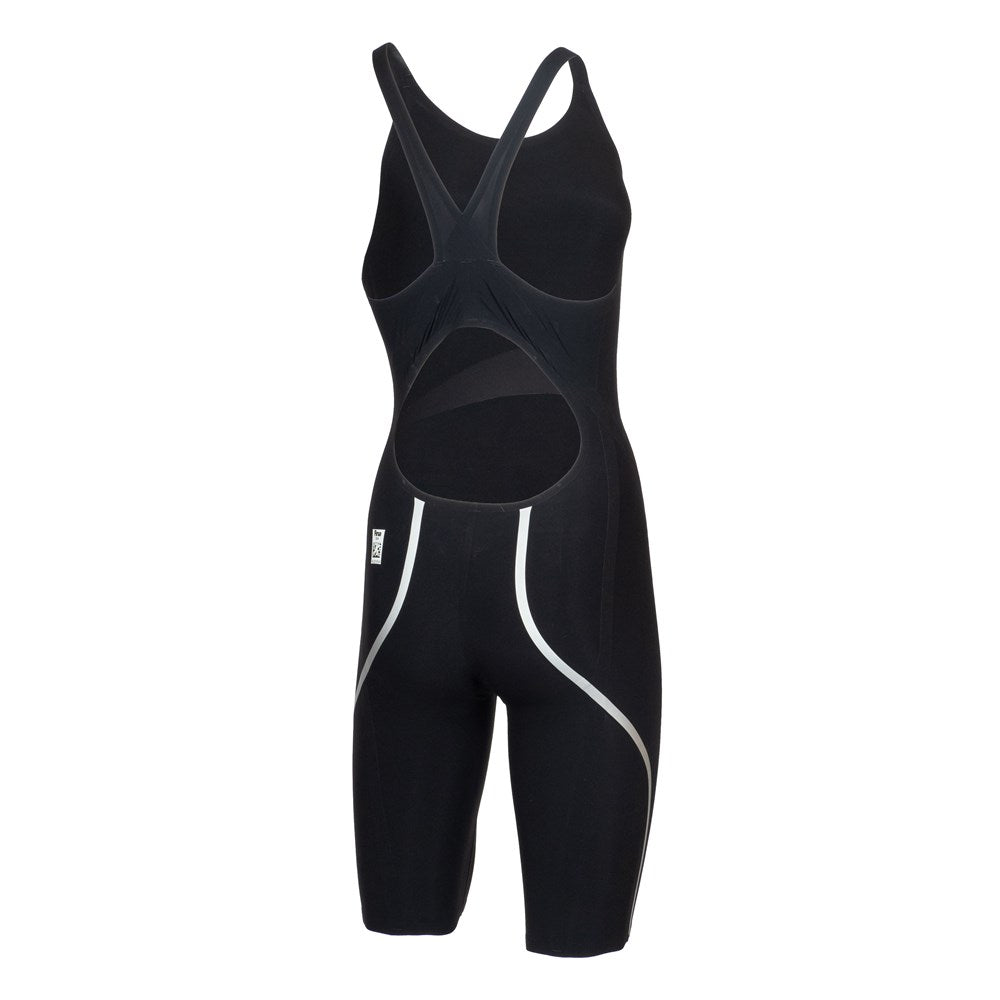 BLUE70
Womens Nero TX2 Kneeskin Black
PRODUCT DESCRIPTION
---
Initial Suit-up Time: 20 minutes
Compression Level: Mid-level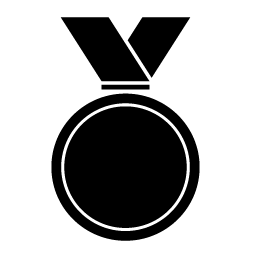 Performance Level: Elite
FINA APPROVED
Welcome to the next generation of competitive swimwear. 
We started with the cutting edge, hydrophobic fabrics and advanced seam welding that made the original neroTX our most successful suit and enhanced the design to produce a more comfortable, faster competition suit than ever before. 
The neroTX2's updated design and paneling creates more flexibility and improves comfort. While added compression and paneling changes, mean a little longer suit up time, the stretchier straps make it easier to get over your shoulders. The straps cross in the back for a more secure and comfortable fit. Dual layer fabric in the chest and core of the suit adds compression for a second skin fit, while a central single layer section allows for more flexibility, key for increasing your natural rotation and range of motion, resulting in more power. Crossbody taping creates compressive zones to engage key muscles groups and produce more power with less effort. Comfortable silicone grippers around the leg opening keep the suit locked in place A wider crotch design makes this suit more comfortable to wear without sacrificing performance. 
Key Features: 
Updated suit design and paneling improves the overall fit and comfort.
More flexible straps increase the ease of getting into the suit. 
Dual layering in the chest and core provides additional compression and stability, while offering privacy. 
A single layer split in the front dual layer increases flexibility, rotation and power.
Crossbody taping compresses and engages key muscle groups for increase power and speed.
A wider crotch design adds comfort
Comfortable silicone grippers keep the suit locked in place on your legs.