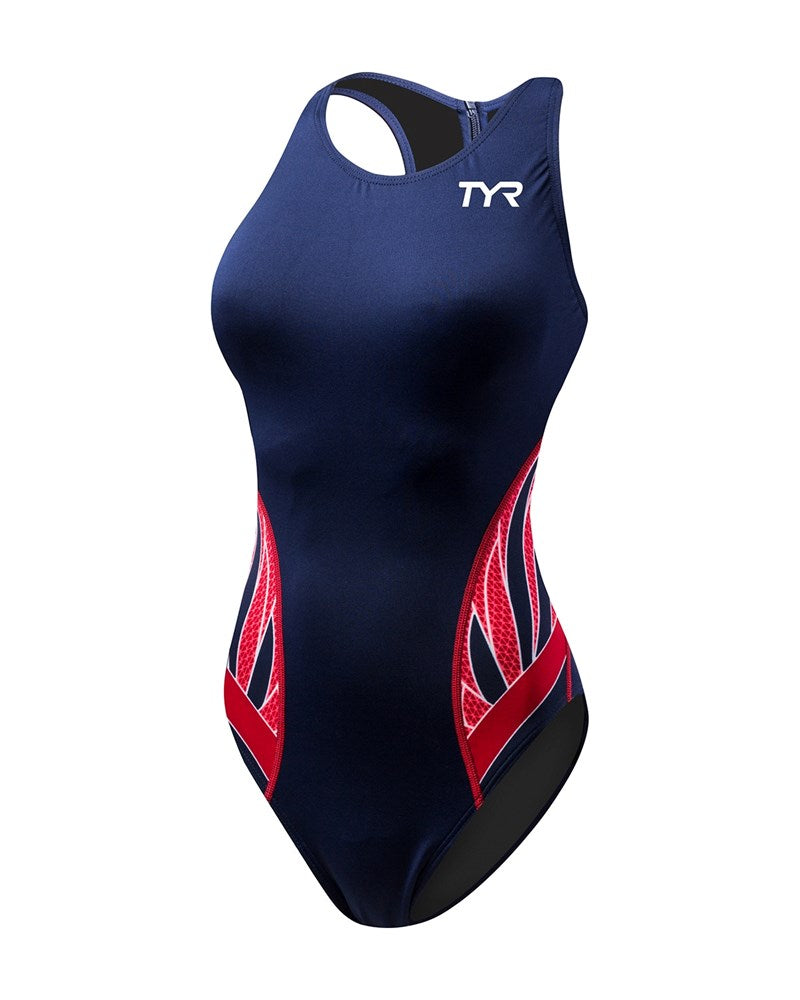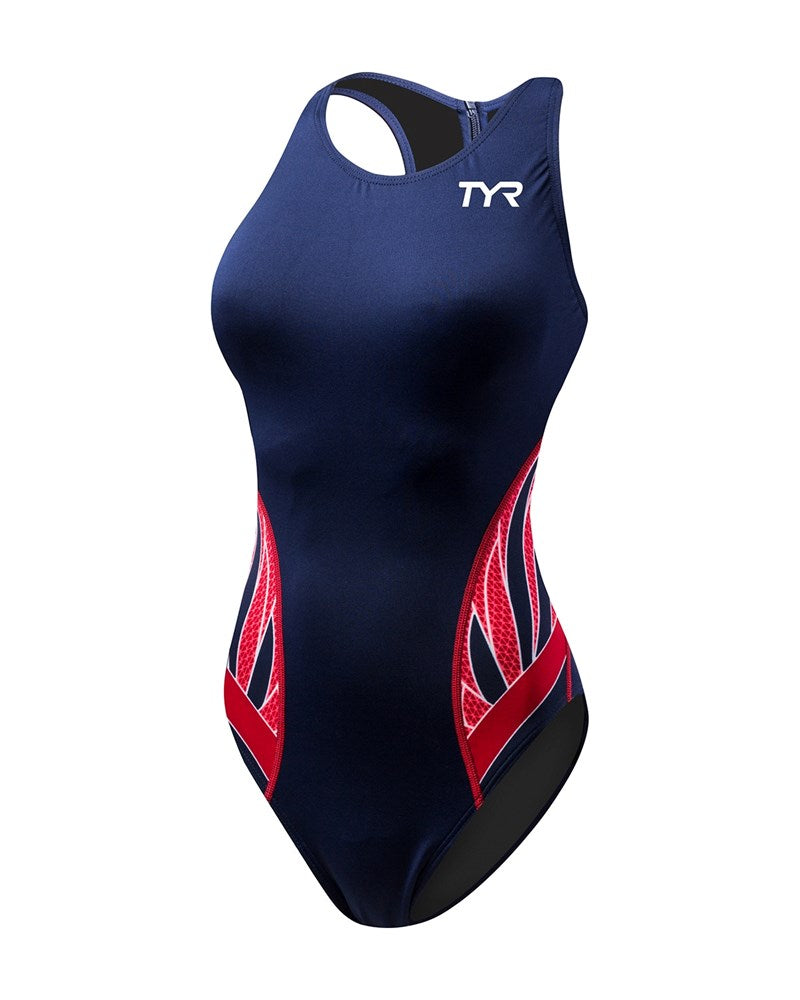 TYR
WOMENS PHOENIX SPLICE DESTROYER WATERPOLO NAVY/RED TYR
WOMENS PHOENIX SPLICE DESTROYER WATERPOLO TYR
The legend has risen. Showcasing TYR's signature splice detail, a reverse hidden 15" coil zipper for protection and high-neck design, the Required USA Water Polo ODP Women's Phoenix Splice Destroyer Suit keeps water out, while minimizing bulk and increasing your speed.
With 100% Polyester Durafast One Construction, the body of the suit creates a close to skin fit, reducing grab opportunities for your opponents. Designed for competition at every level, the WWPB6ACH is 100% chlorine proof and lasts 20 times longer than traditional swimwear.
Engineered for champions, the WWPB6ACH also features an antimicrobial lining for odour protection and long-lasting freshness, 4-way stretch technology and the ultimate level of tear resistance.
COMPOSITION:
Body: 100% Polyester
Splice: 94% Polyester / 6% Spandex