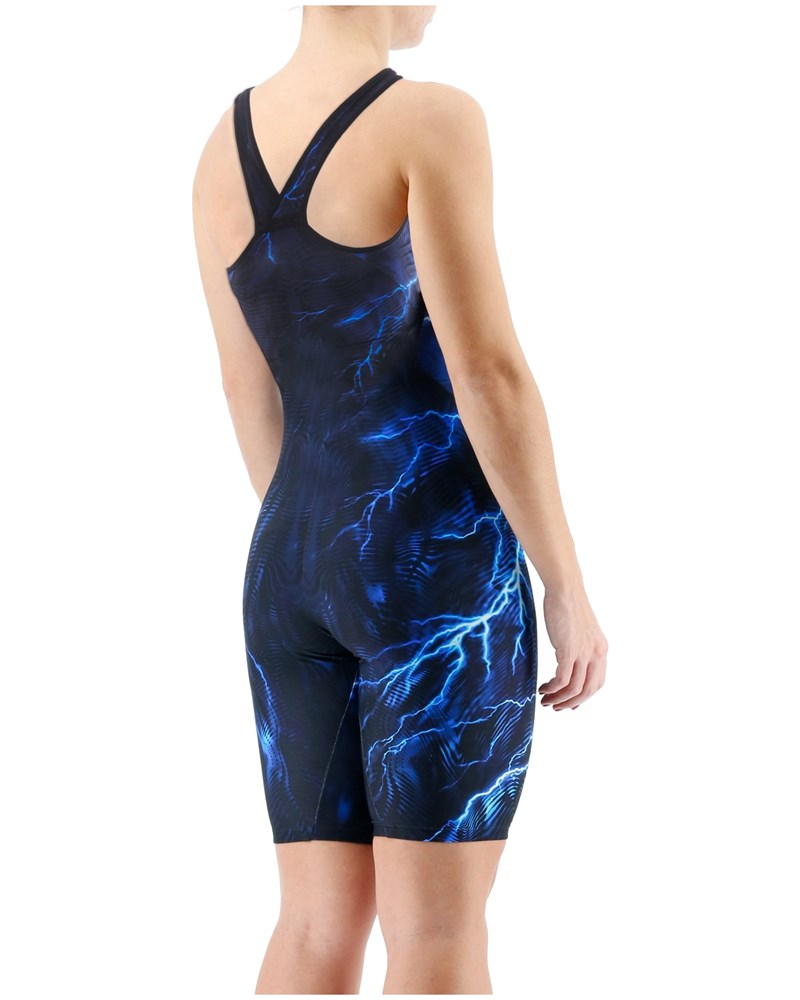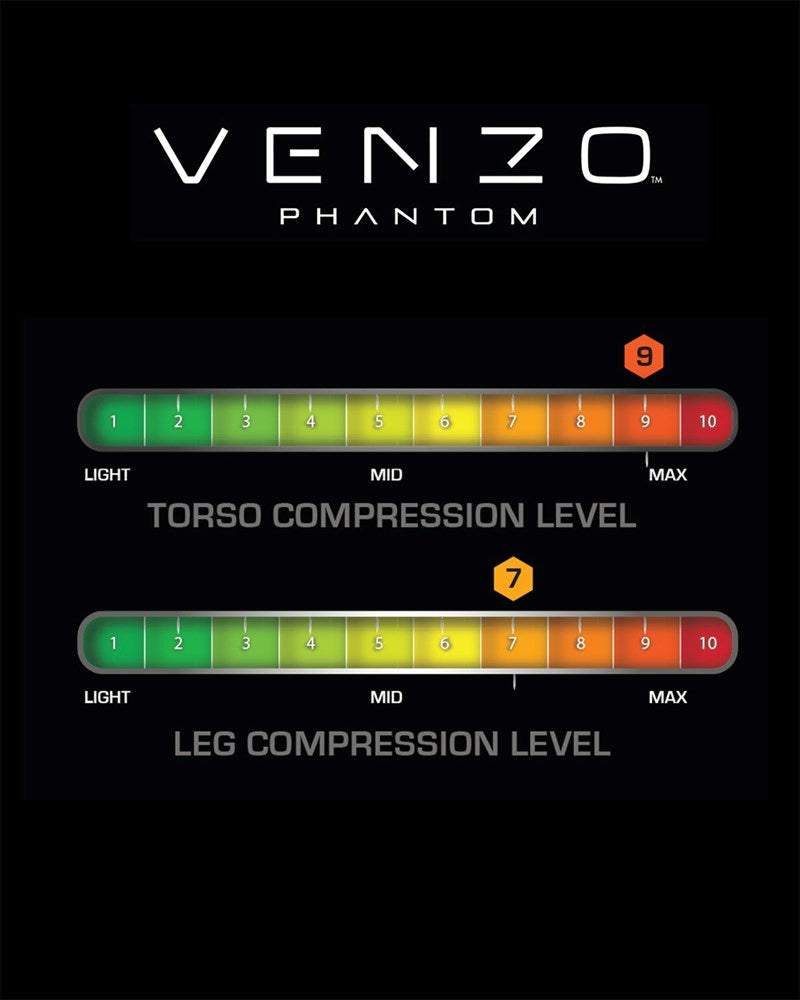 TYR
WOMENS VENZO OBLIVION OPENBACK BLUE PHANTOM TYR
Introducing the latest in tech suit innovation: the TYR Venzo™.
As the first and only technical suit in the industry to analyze drag from a microscopic perspective, the TYR Women's Venzo™ Phantom Oblivion Closed Back Swimsuit utilizes ultra smooth fiber to thread a frictionless, durable fabric. Designed with state-of-the-art Surface Lift Technology™, the VPOCB6A prevents water from permeating its fabric, resulting in higher body position in the water.
In addition, a patent pending taping and inner textile design known as the suit's Endo Mid Compression Cage™ provides a shield of support for the abdominals and obliques, while no taping on the quads yields a less compressive fit on the legs. This cage not only creates a snapback effect in the water but also helps to increase distance per stroke. Working in tandem with this technology is the Venzo's Seamless Exo Shell™, a sleek construction geared toward streamlining body position. Finally, the Venzo's bonded Endless Straps provide athletes with a state-of-the-art combination of comfort and stability as they move effortlessly through the water.
TYR Sport is proud to note that the Venzo™ is manufactured in the U.S.A of imported goods.
TYR Fabrication: 70% Nylon / 30% Lycra Spandex